Panasonic 1.0HP Standard Inverter R32 Air Conditioner | CS-PU9XKH-1
Panasonic 1.0HP Standard Inverter R32 Air Conditioner | CS-PU9XKH-1
Member Price: RM1,479.00
RCP: RM1,905.00
Brand:
PANASONIC
Product Code:
CSPU9XKH1A
Availability:
In Stock
Product Enquiry
FEATURES
Manage your air conditioner using your mobile device
Powerful Mode lets you enjoy instant powerful cooling
Big bottom flap helps direct cool air across the room
Balances energy savings and comfort using ECO Mode with A.I. Control
Energy savings and precise temperature control with Inverter
5 Star Energy Saving
---
OVERVIEW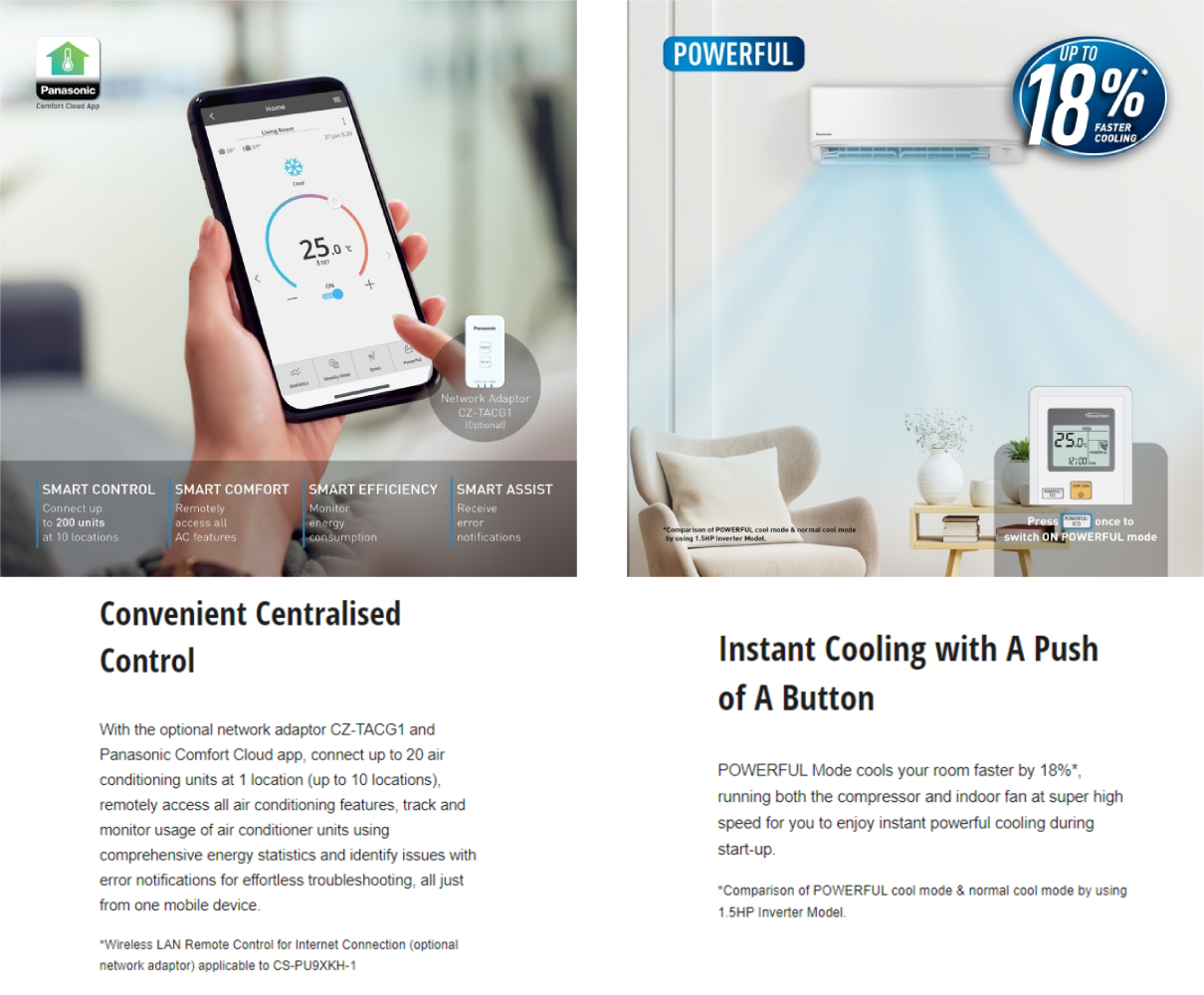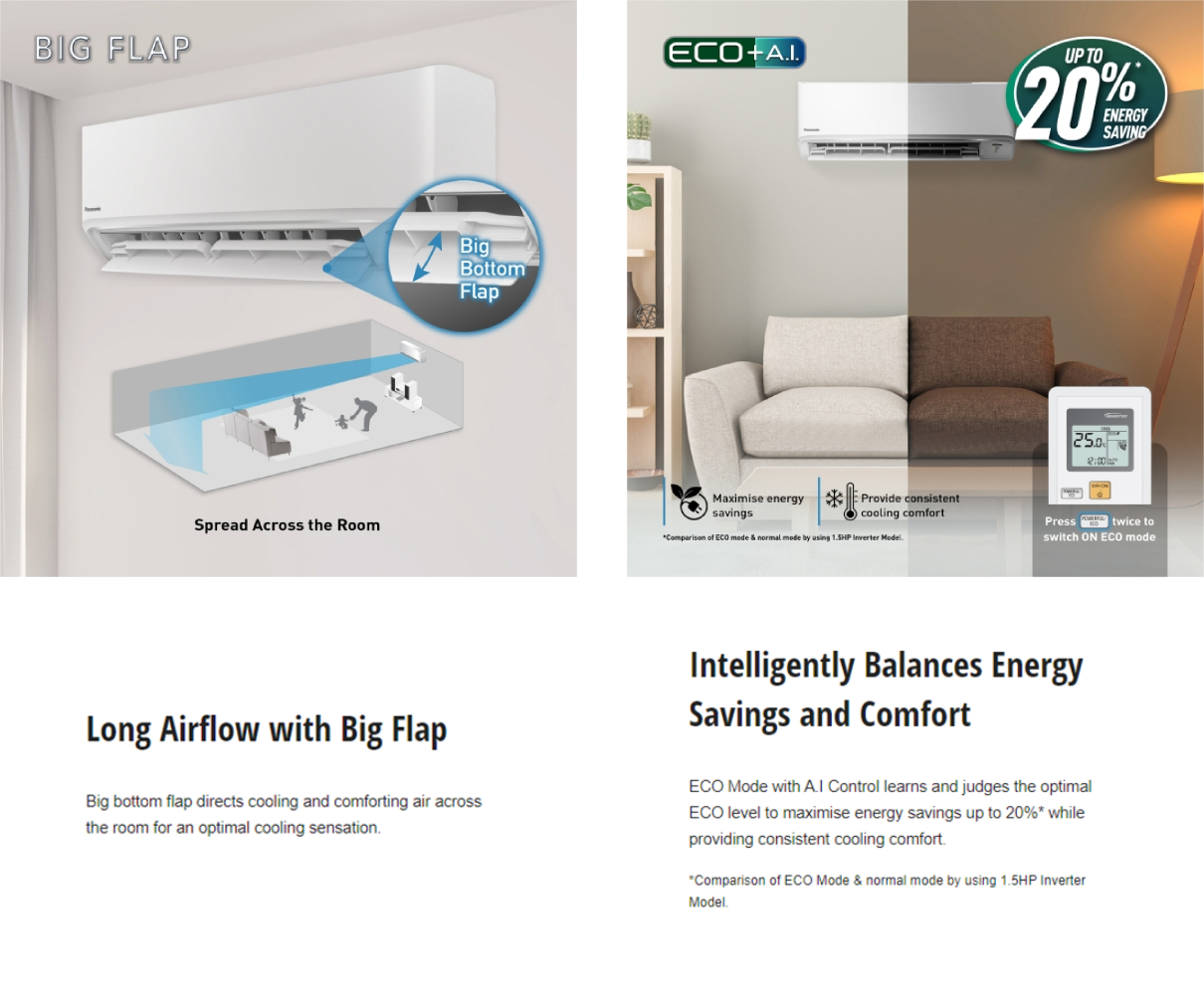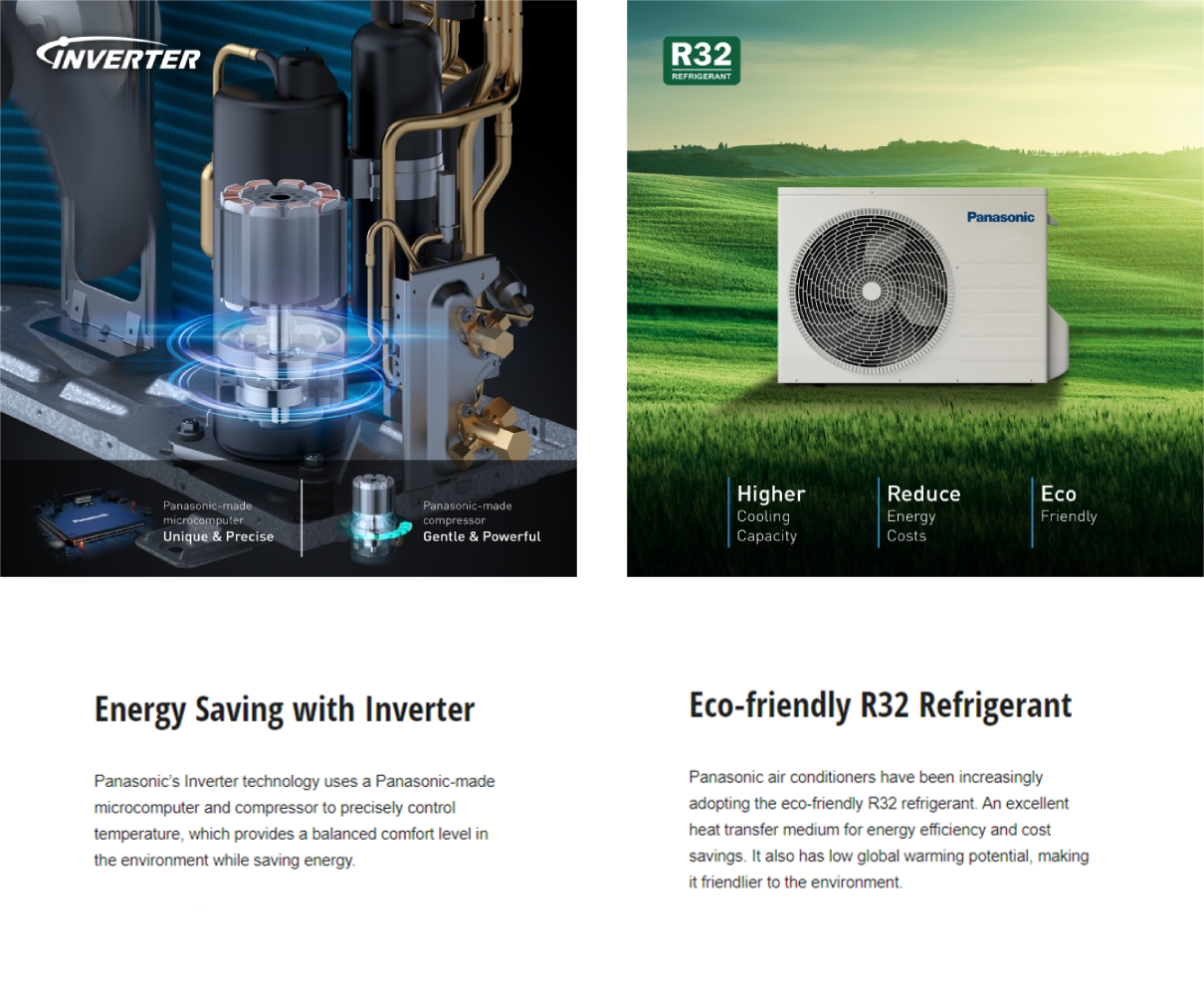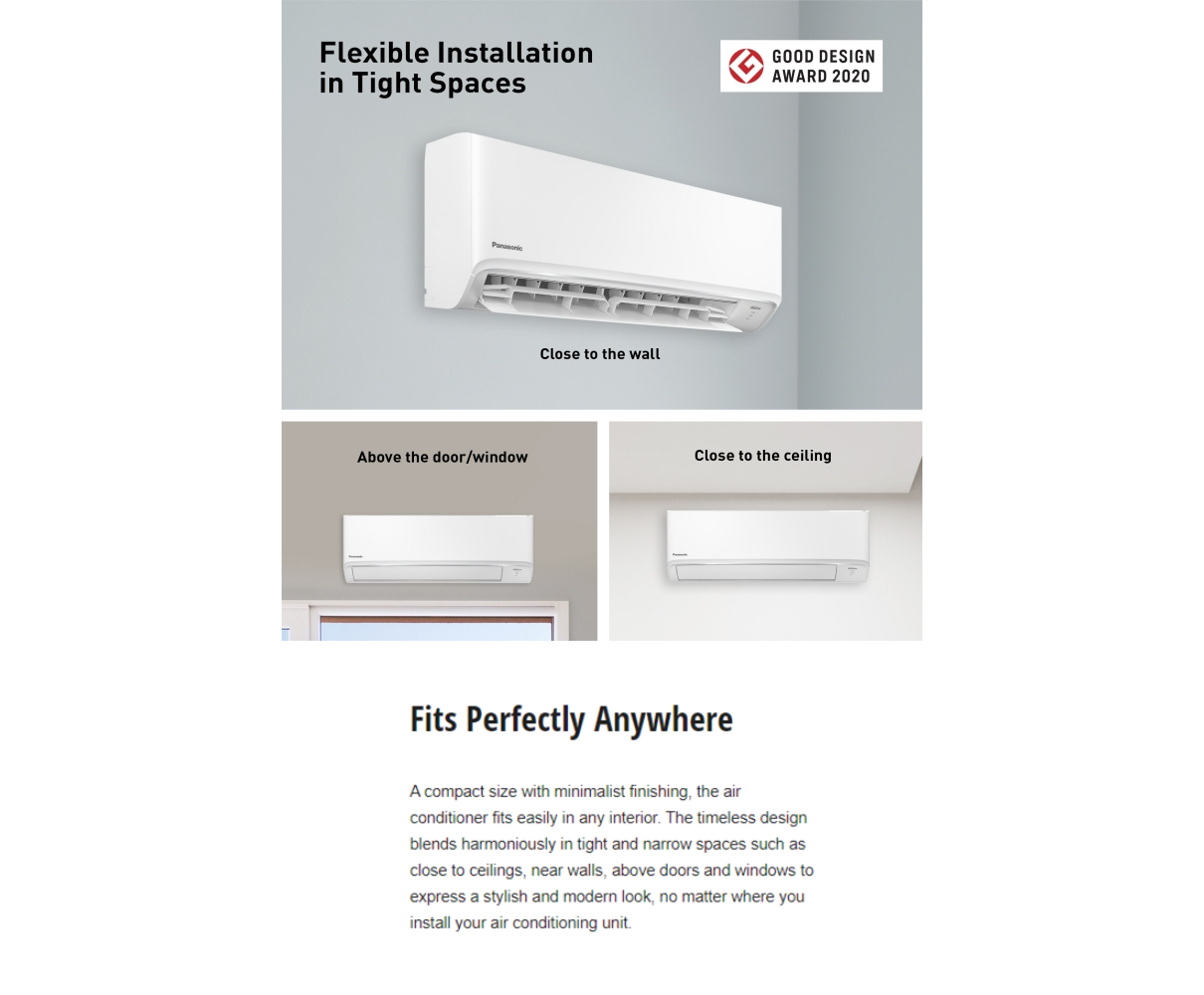 ---
SPECIFICATIONS
Basic Specification
Model: (Indoor) (50 Hz): CS-PU9XKH-1 ; (Outdoor): CU-PU9XKH-1
Cooling Capacity (min-max): 2.78 (0.84-2.90) kW ; 9,480 (2,860-9,890) Btu/h
EER (min-max): 11.85 (12.71-10.99) Btu/hW ; 3.48 (3.73-3.22) W/W
CSPF: 4.83 W/W
Electrical Data: Voltage: 230 V ; Current: 3.7 A
Power Input (min-max): 800 (225-900) W
Moisture Removal: 1.6 L/h ; 3.4 Pt/h
Air Circulation (Indoor): 10.3 m³/min (365 ft³/min) ; (Outdoor): 26.7 m³/min (940 ft³/min)
Noise Level: (Indoor) (H / L / Q-Lo): 38/26/21 dB(A) ; (Outdoor) (H): 47 dB(A)
Dimensions (Indoor) Height: 290 mm (11-7/16 inch): Width: 779 mm (30-11/16 inch): Depth: 209 mm (8-1/4 inch)
Dimensions (Outdoor) Height: 511 mm (20-1/8 inch): Width: 650 mm (25-19/32 inch): Depth: 230 mm (9-1/16 inch)
Net Weight: (Indoor): 8 kg (18 lb) ; (Outdoor): 17 kg (37 lb)
Refrigerant Pipe Diameter: Liquid Side: ø 6.35 mm (1/4 inch) ; Gas Side: ø 9.52 mm (3/8 inch)
Pipe Extension: Chargeless Pipe Length: 7.5 m ; Maximum Pipe Length: 20 m ; Maximum Elevation Length: 15 m ; Additional Refrigerant Gas*: 10 g/m
Power Supply: Indoor
Comfort Features
ECO Mode With A.I.
Sleep Mode
Inverter Control
Powerful Mode
Soft Dry Operation Mode
Quiet Mode
Airflow Direction Control (Up & Down)
Manual Horizontal Airflow Direction Control
Cleaner Air Features
Odour Removing Function
Removable Washable Panel
Convenience Features
24-Hour Dual ON & OFF Real Setting Timer
LCD Wireless Remote Control
Wireless LAN Remote Control (For Internet Connection) (Optional)
Wired Remote Control (Optional)
Reliability Features
Random Auto Restart (32 Restart Patterns)
Blue Fin Condenser
Long Piping (max.): 20 m
Top Panel Maintenance Access
Self-Diagnostic Function
Note
*When pipes are not extended from the chargeless pipe length, the required amount of refrigerant is already in the unit.
Please read the Installation Instructions carefully before installing the unit, and the Operating Instructions before using it. Specifications are subject to change without prior notice.
A/COND
A/C Category
Wall Mounted
A/C Type
Inverter
H/P
1.0 - 1.5
You May Also Like
Member Price: RM3,179.00
RCP: RM3,685.00
Member Price: RM2,939.00
RCP: RM3,330.00
Member Price: RM1,169.00
RCP: RM1,395.00