Electrolux 3L Explore 6 Air Fryer with Mechanical Control & 1 Program | E6AF1-220K
Electrolux 3L Explore 6 Air Fryer with Mechanical Control & 1 Program | E6AF1-220K
Member Price: RM399.00
RCP: RM659.00
Brand:
ELECTROLUX
Product Code:
E6AF1-220K
Availability:
In Stock
Product Enquiry
FEATURES
With less oil use than conventional frying, the AirFry is a healthier alternative without any compromise on taste or texture.
Airfry deliver the best textures without greasy residue, with high temperature hot air circulating inside the machine, the food is crispy outside and the meat inside remains soft and moist.
Fry, bake, grill and roast your favourite foods.
0.8kg food capacity.
Temperature Control from 80⁰C to 200⁰C.
Time Control up to 60 minutes.
Detachable frying basket.
Dishwasher safe frying basket.
---
OVERVIEW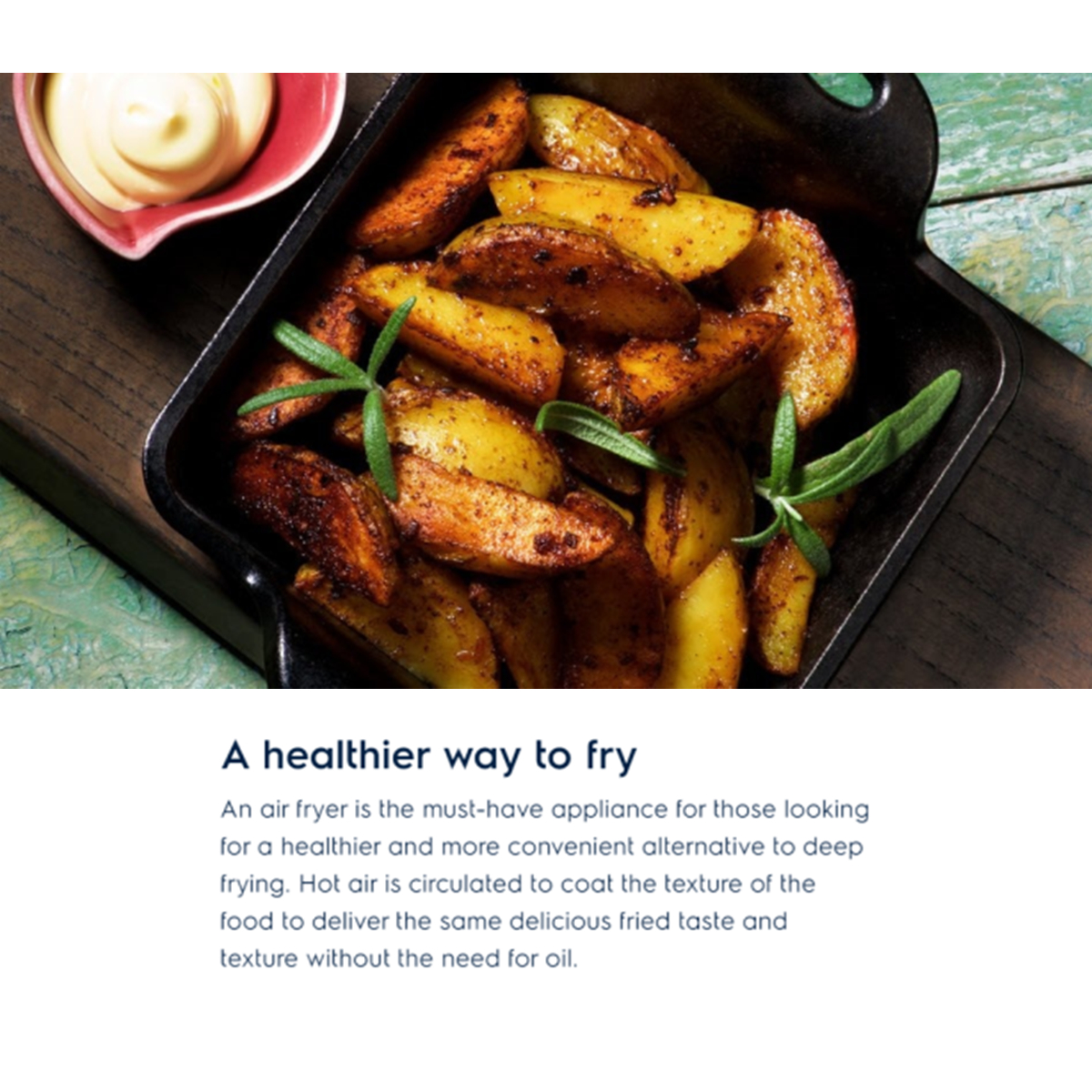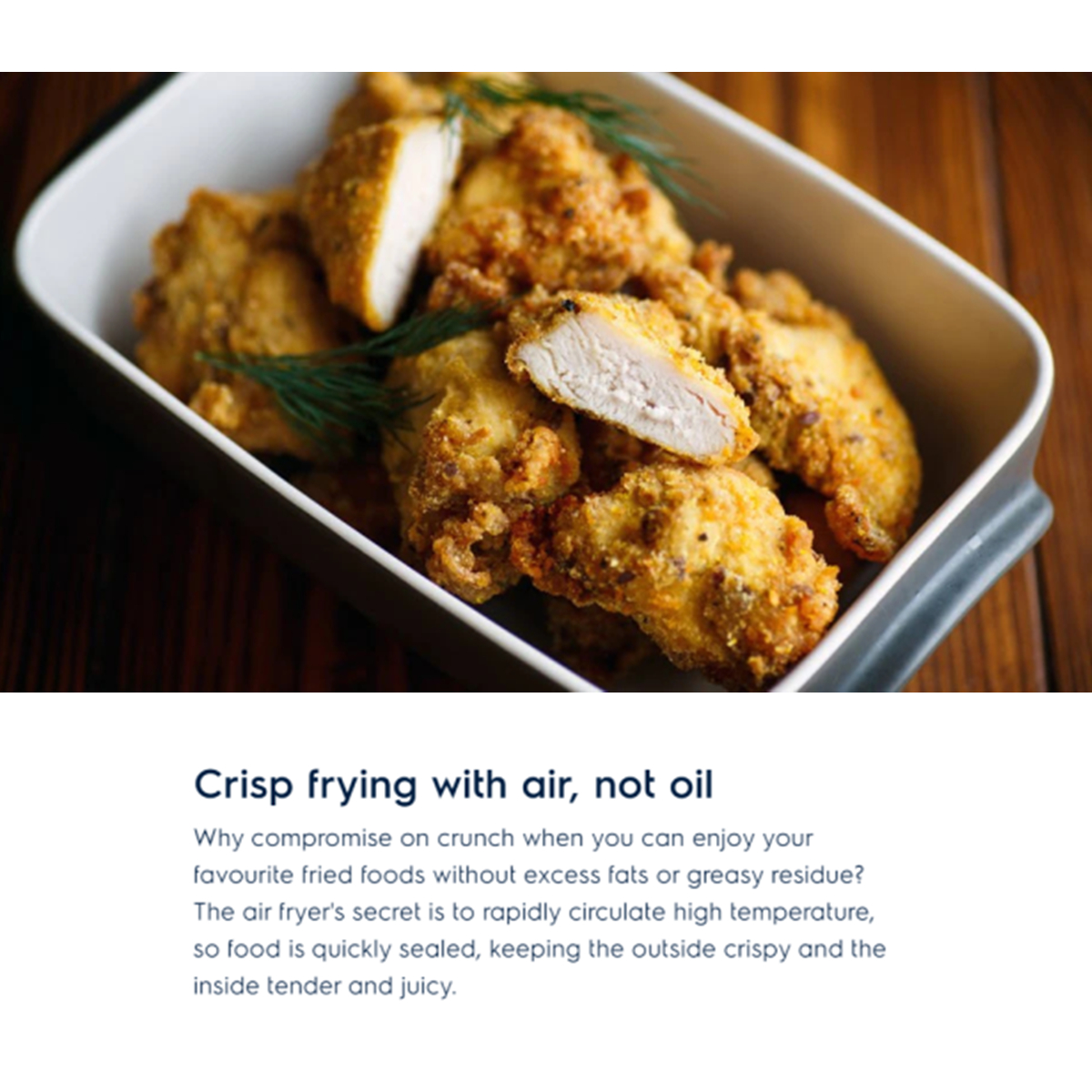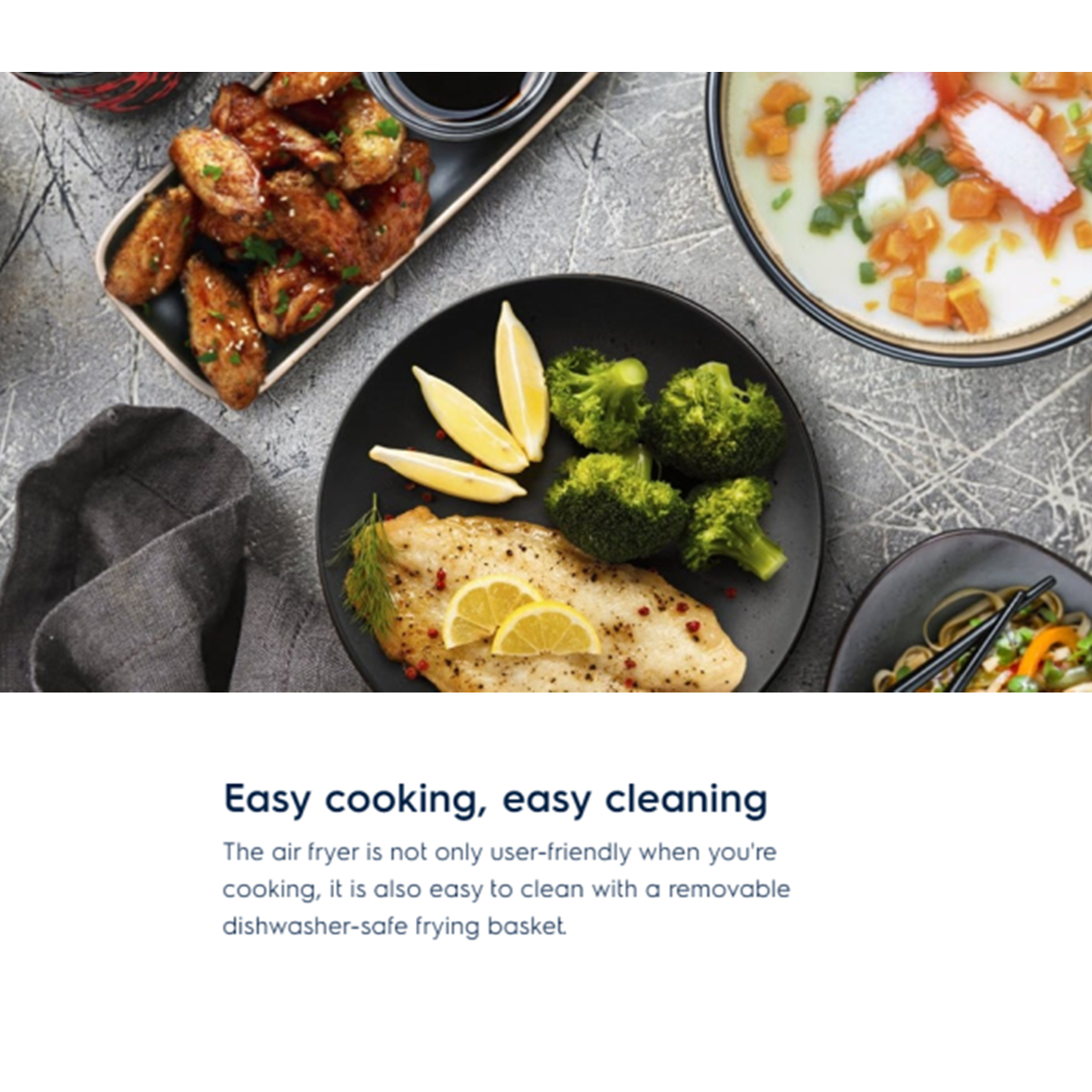 ---
SPECIFICATIONS
Size & Capacity
Net Weight (Kg): 4.8
Capacity (L): 3
Type & Setup
Type: Air fryer
Product Installation: Freestanding
Electrical Specifications
Power (W): 1350
Product Dimension (WHD,mm): 282 x 374 x 330
Packing Dimension (WHD,mm): 332 x 375 x 332
Net Weight: 4.8kg
Gross Weight: 5.7kg
Design
Accessories
Included Accessories: Stainless steel rack
Cooking
Cooking Categories
Fryer
You May Also Like
Member Price: RM599.00
RCP: RM959.00
Member Price: RM299.00
RCP: RM999.00
Member Price: RM249.00
RCP: RM929.00
Member Price: RM279.00
RCP: RM499.00