Kenwood 0.5L Quad Blade Chopper 450W | CH580
Kenwood 0.5L Quad Blade Chopper 450W | CH580
Member Price: RM179.00
RCP: RM199.00
Brand:
KENWOOD
Product Code:
CH580
Availability:
In Stock
Product Enquiry
FEATURES
A beautifully designed chopper with the quad blade system and mayonnaise attachment, perfect for the quick preparation of herbs, nuts, dips, ice-crushing and baby food.
Works twice as fast as two blades to give you perfect, even results, every time.
Simple push-down operation to start or stop the blades.
It has a 450W motor and two chopping speeds.
Ideal for small quantities.
---
OVERVIEW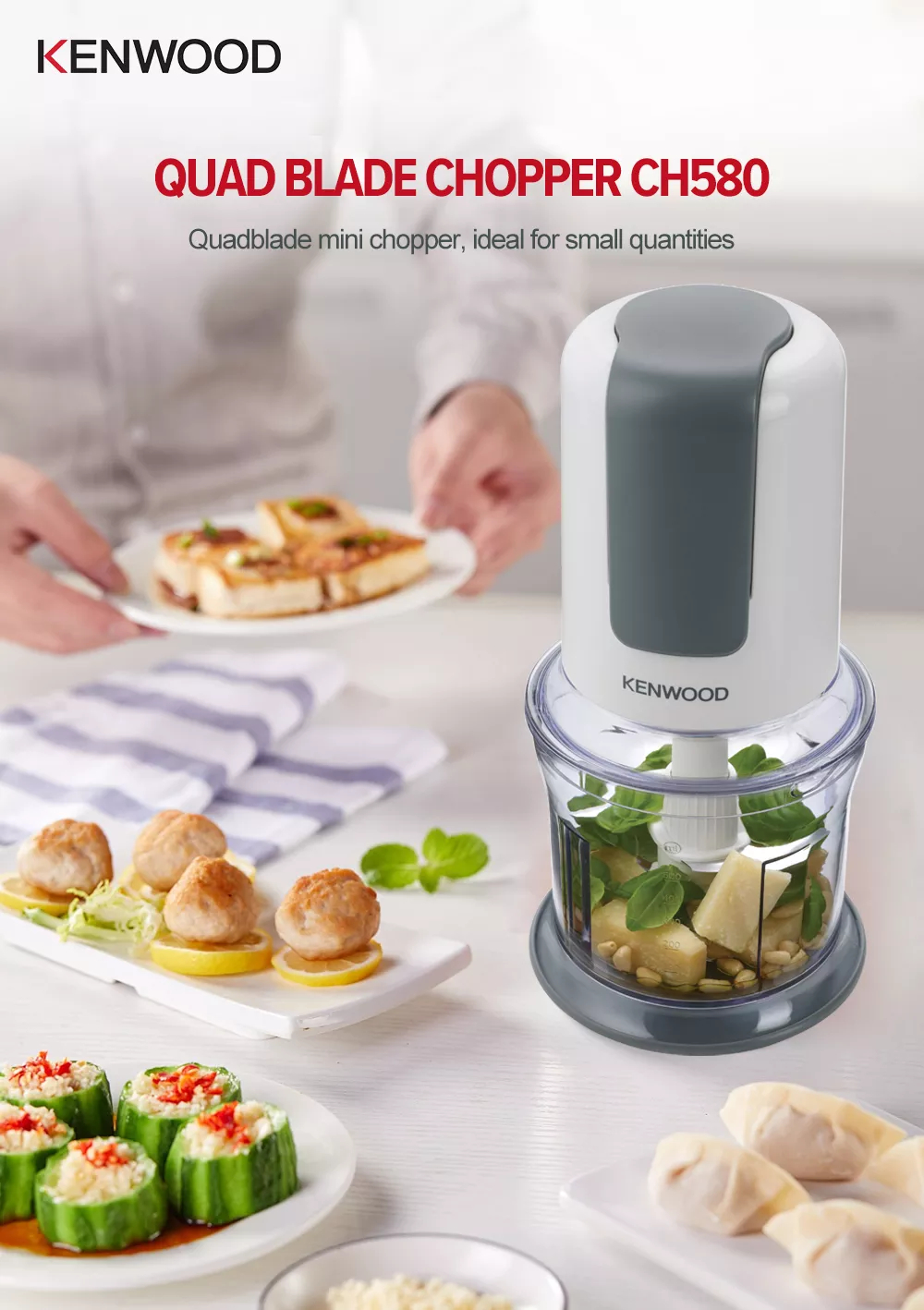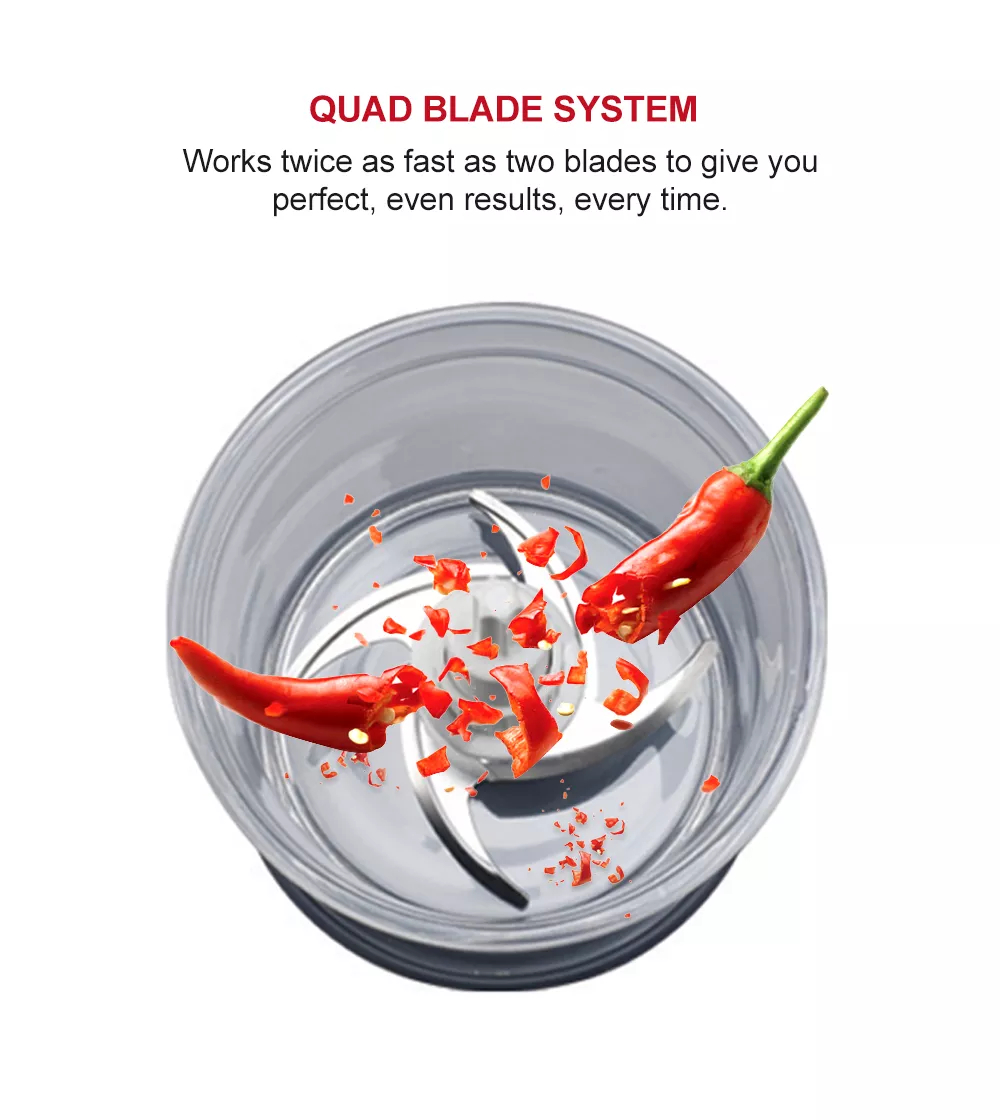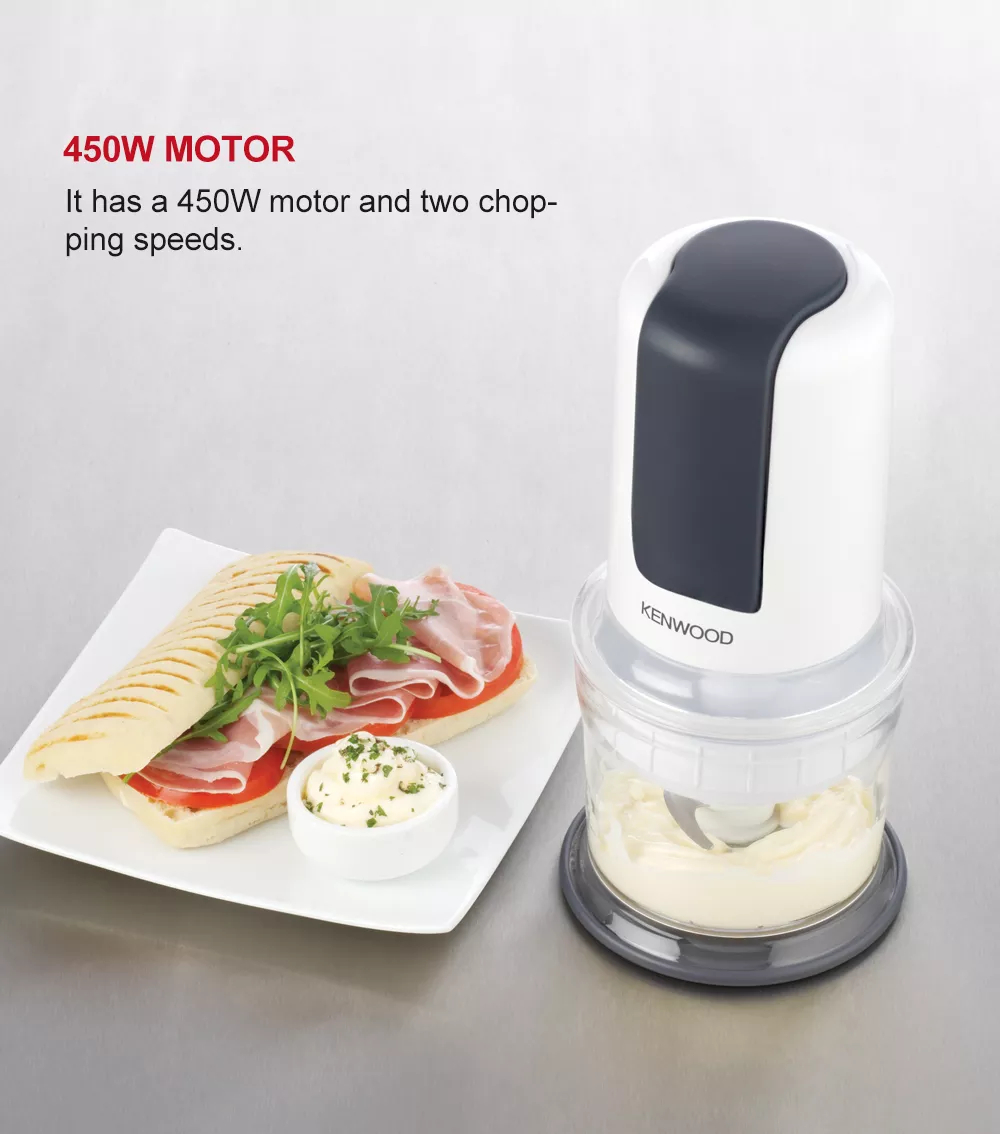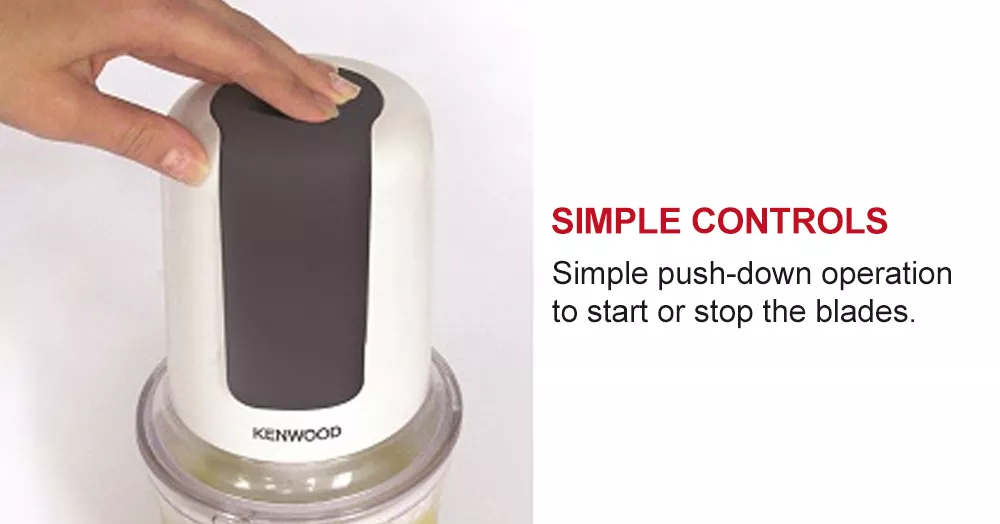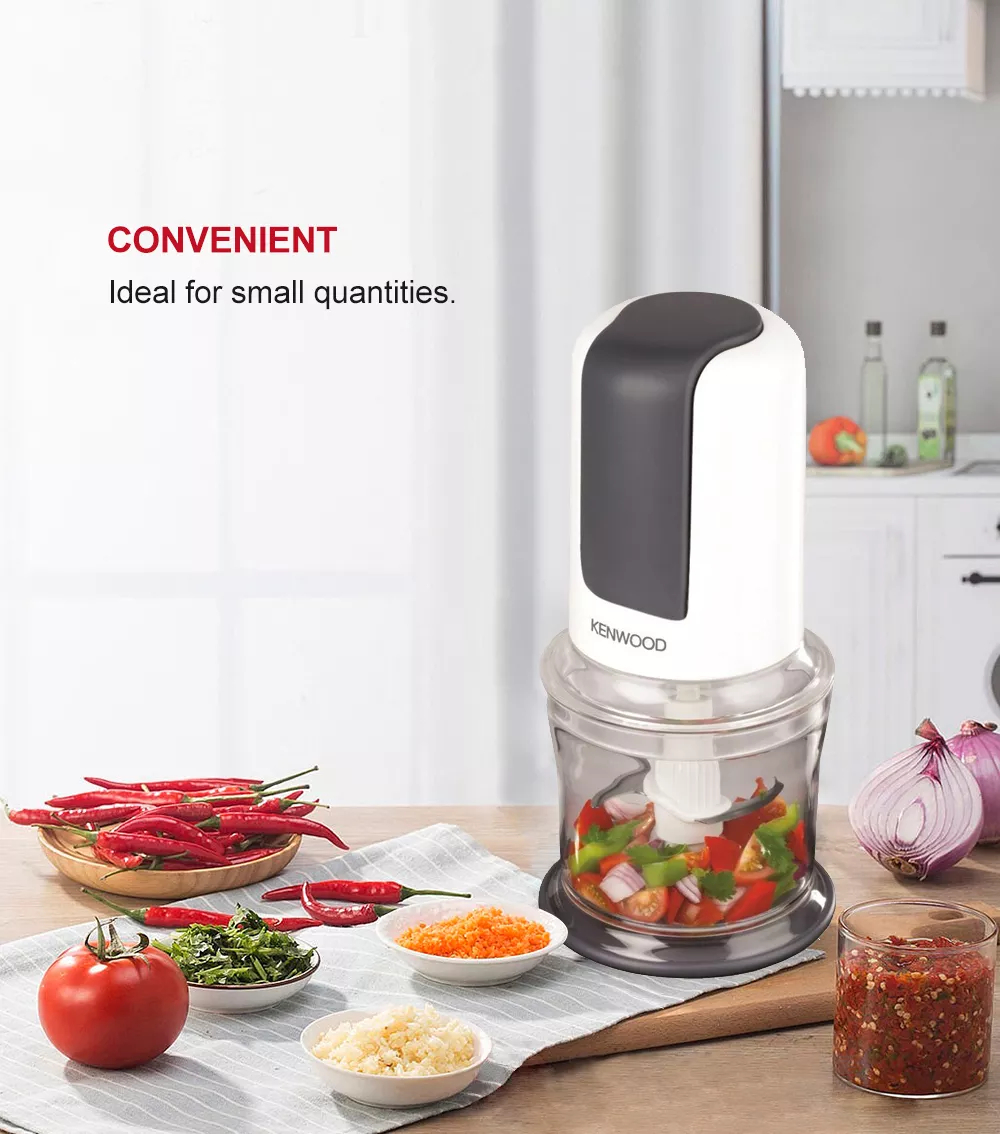 ---
SPECIFICATIONS
Voltage  : 220–240V
Frequency  : 50-60Hz
Power  : 450W
Capacity  : 0.5L
Color: White & Grey
Bowl Material: Plastic
Body Material: Plastic
Speeds: 2
Ice Crushing Ability: Yes
Actual Product
Measurement    : 130(L) 130(W) x 265(H) (mm)
Weight  : 1.15 kgs
Miscellaneous
Dishwasher Safe Parts: Yes
Safety Interlock: Yes
Quad Blade System: Yes
Food Preparation
Food Preparation Categories
Chopper
You May Also Like
Member Price: RM169.00
RCP: RM199.00
Member Price: RM82.00
RCP: RM132.00
Member Price: RM59.00
RCP: RM69.00
Member Price: RM199.00
RCP: RM229.00