Kenwood Triblade System Hand Blender with 5 Attachments | HDP406WH
Kenwood Triblade System Hand Blender with 5 Attachments | HDP406WH
Member Price: RM409.00
RCP: RM469.00
Brand:
KENWOOD
Product Code:
HDP406WH
Availability:
Out Of Stock
Product Enquiry
FEATURES
Be in control of your creations with variable speed plus turbo function. You can select the speed you need, and blitz ingredients with a quick burst of speed when you're tackling something a little harder.
Comes complete with soup XL to blend direct in the pot, plastic masher, metal balloon whisk, 0.5L chopper and 0.75L beaker attachments, and features a metal wand.
The 800W motor is the ideal power to create everyday family favourites or try something new.
Cooking can get messy, but with the comfortable SureGrip™ handle, you'll be able to keep hold, stay in control and blend with confidence, even with wet or greasy hands.
---
OVERVIEW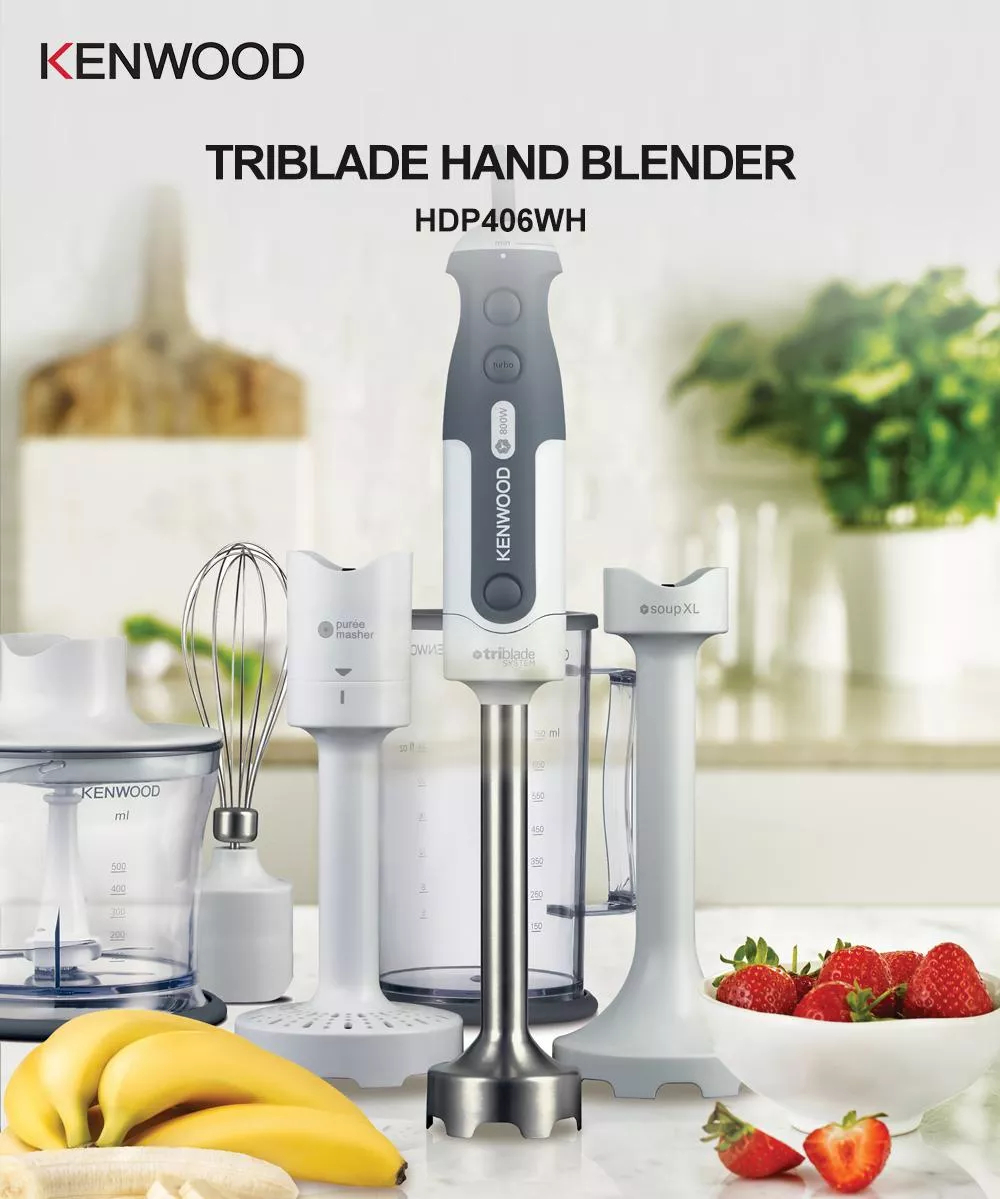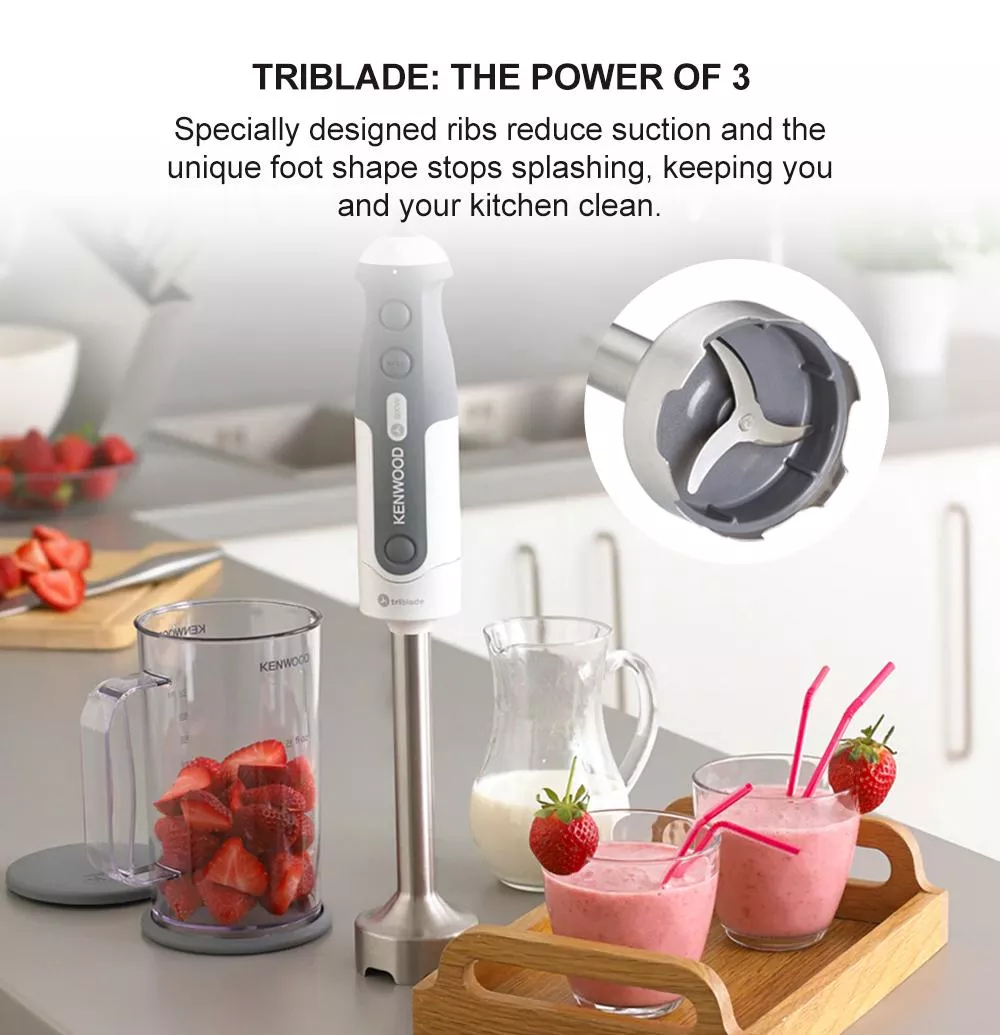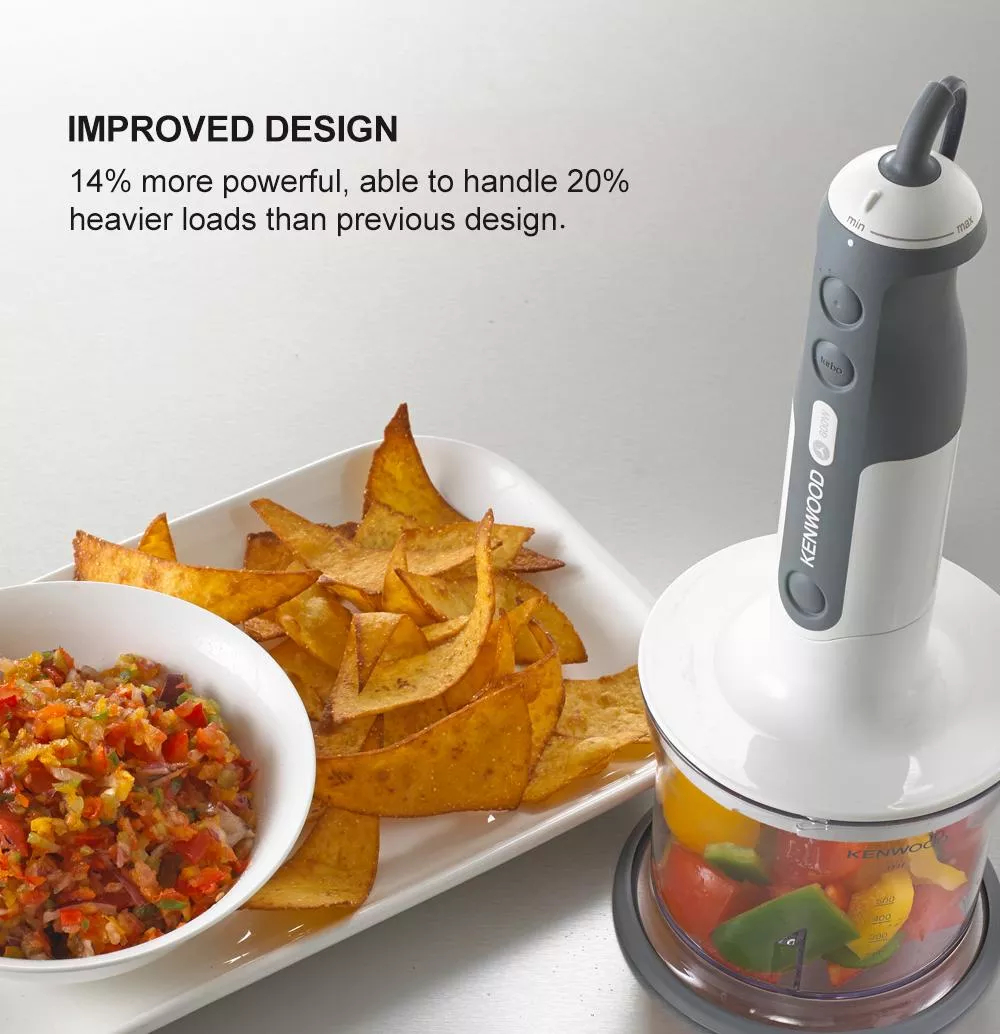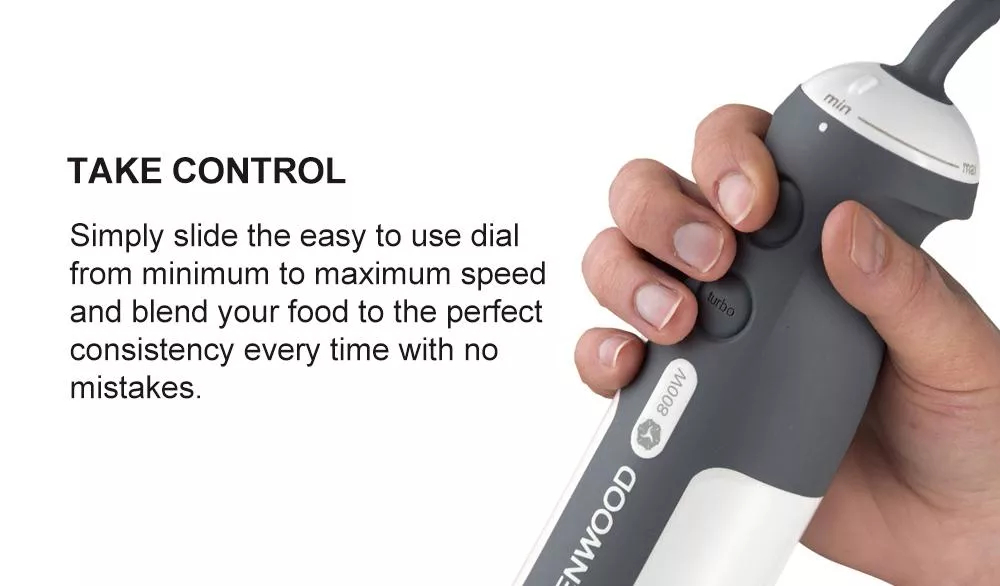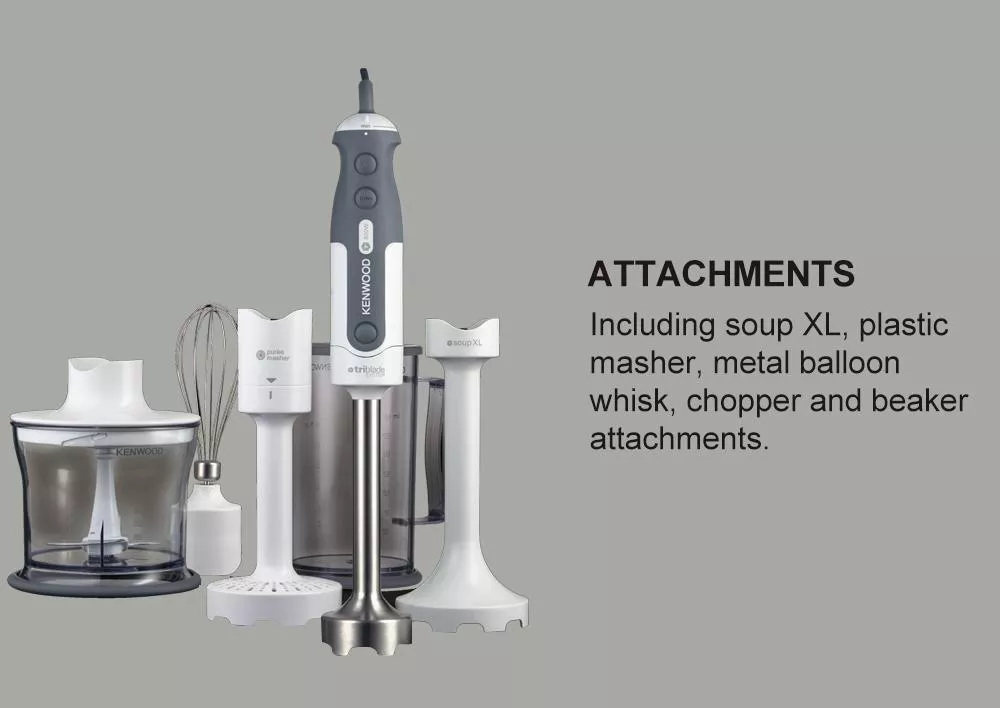 ---
SPECIFICATIONS
Voltage: 220-240V
Frequency: 50/60HZ
Power: 800W
Capacity: 750ml Beaker Attachment & 500ml Chopper
Wand material: Metal
Beaker material: Plastic
Speeds: Variable + Turbo
Colour: White
Body material: Plastic
Blade material: Stainless steel
Accessories
Soup XL, Plastic Masher, Metal Balloon Whisk, 500ml Chopper, 750ml Beaker Attachment
Actual Product
Measurement : 73(L) x 73(W) x 420(H) (mm)
Weight : 1.574kgs
Miscellaneous
Cable Grip: Yes
SureGrip Handle: Yes
Dishwasher Safe Parts: Yes
Food Preparation
Food Preparation Categories
Hand Blender
You May Also Like
Member Price: RM169.00
RCP: RM189.00
Member Price: RM139.00
RCP: RM229.00
Member Price: RM99.00
RCP: RM199.00
Member Price: RM263.00
RCP: RM299.00