Delonghi Tasciugo AriaDry Multi Dehumidifier 2.1L | DEX216F
Delonghi Tasciugo AriaDry Multi Dehumidifier 2.1L | DEX216F
Member Price: RM1,499.00
RCP: RM1,599.00
Brand:
DELONGHI
Product Code:
DEX216F
Availability:
In Stock
Product Enquiry
FEATURES
De'Longhi's high-tech dehumidifiers with sophisticated technology help to eliminate excess humidity and maintain constant levels of comfort around the home.
Helps prevent the formation of mould or unpleasant odours.
Double filtration capabilities with anti-dust and anti-allergy filters.
Asthma and allergy friendly certified for a healthy air environment.
Removes up to 16 litres of excess moisture in 24 hours. 
New dry clothes function that quickly dries your laundry.
Low noise emissions and superior energy efficiency.
---
OVERVIEW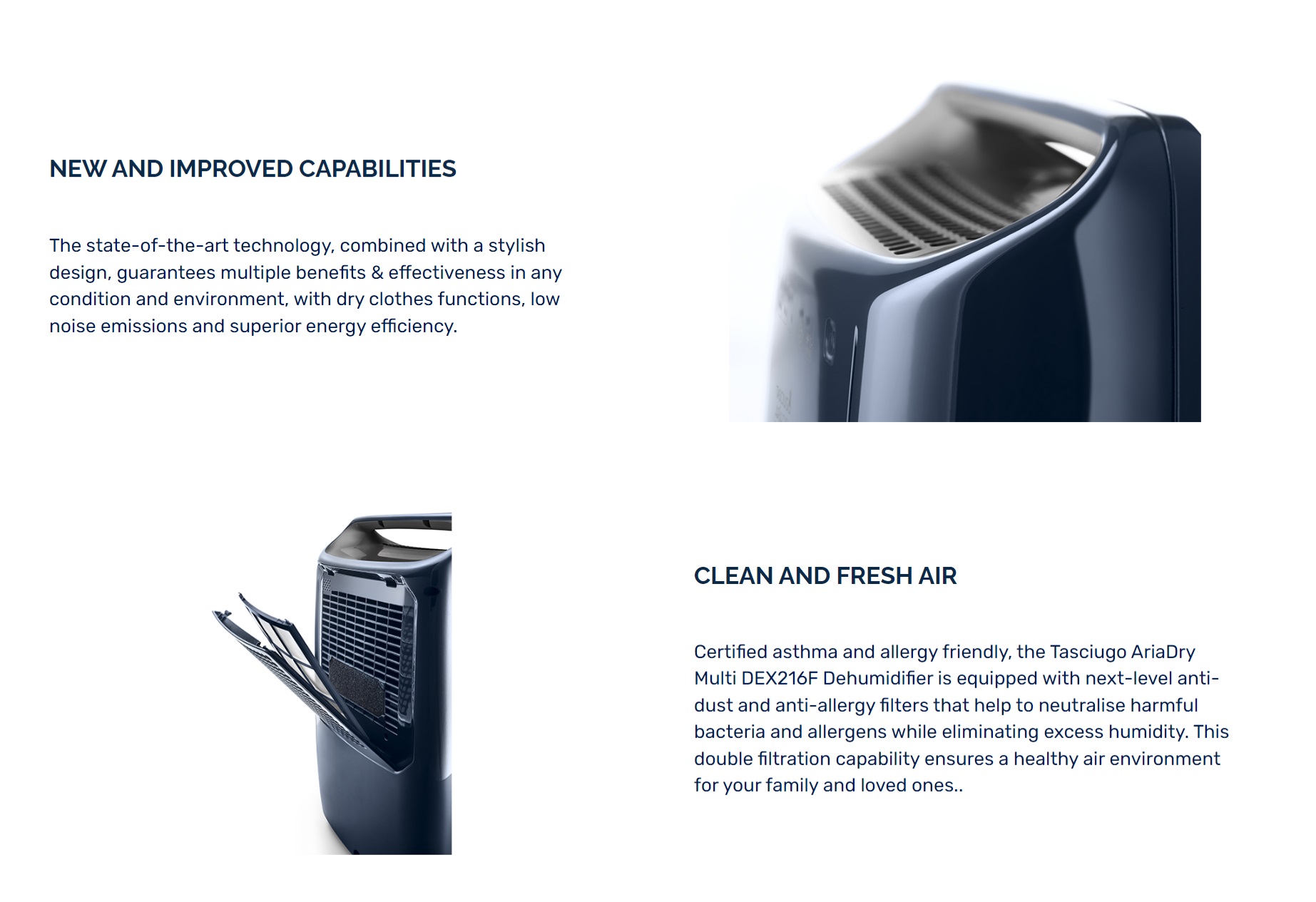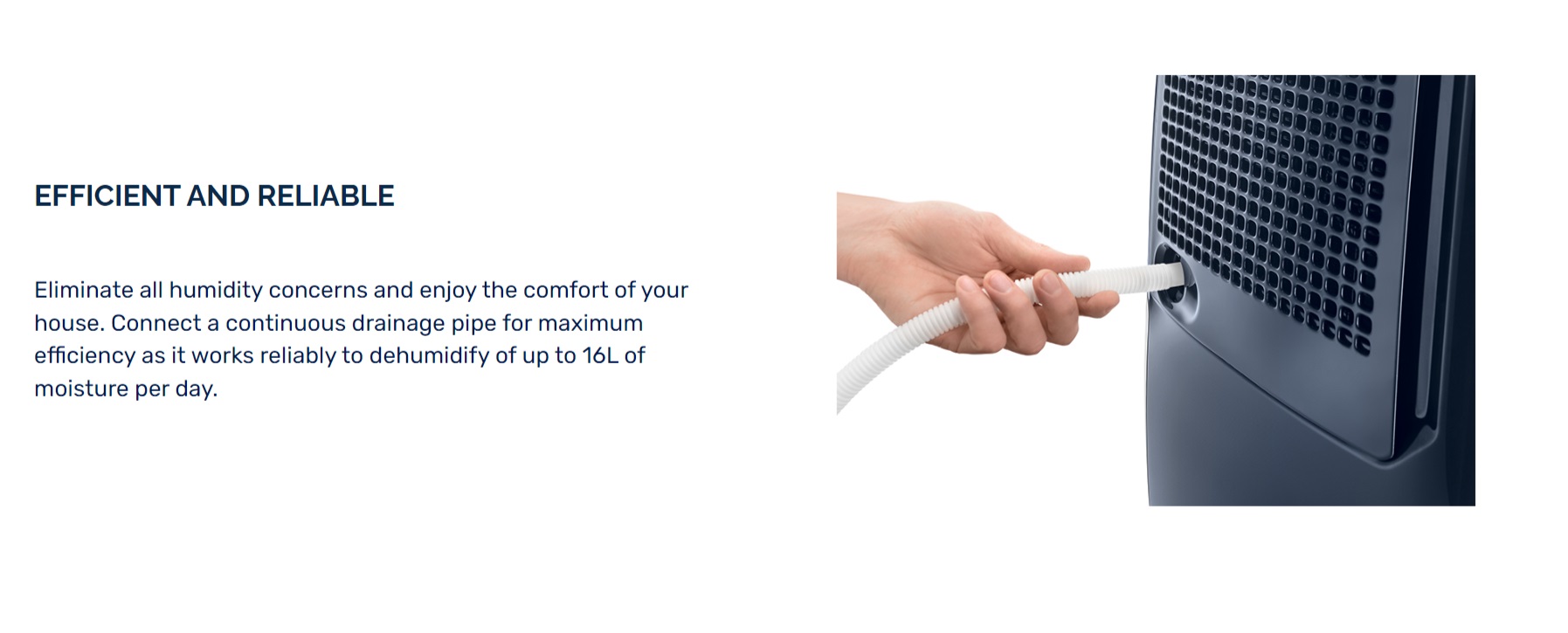 ---
SPECIFICATIONS
Features
Filters: Anti dust filter, Bio Silver Tech System, Anti-allergens filter
Technical Data
Noise level (min-max) dB(A): 40
Dehumidifying capacity (l/24h): 16
Dimension (wxdxh): 508x334x220
For rooms up to (m3): 75
Power cable length (m): 1.5
Rated voltage/Frequency (V~Hz): 220-240~50
Tank capacity (L): 2.1
Weight (kg): 9
Working temperature: 2-30 degree celcius
Miscellaneous
Colour-Material-Finish
What's In The Box
x1 Dehumidifier DEX216F
x1 Drainage Pipe
Air Care
Air Care Categories
Dehumidifier