Kenwood 0.35L Mini Chopper | CH180B
Kenwood 0.35L Mini Chopper | CH180B
Member Price: RM125.00
RCP: RM139.00
Brand:
KENWOOD
Product Code:
CH180
Availability:
In Stock
Product Enquiry
FEATURES
The 0.35L bowl has a 150g chopping capacity, meaning you can prepare just the right amount of food you need.
Powerful and compact.
This mini food chopper is perfect for smaller kitchens, and is great at chopping herbs and spices and pureeing baby food.
The oil drip lid makes the Mini Chopper ideal for creating mayonnaise and other delicate sauces.
The two speeds put you in control, meaning ingredients are chopped your way.
The 300W motor gives you the power you need to chop fruit and vegetables for dips and sauces.
---
OVERVIEW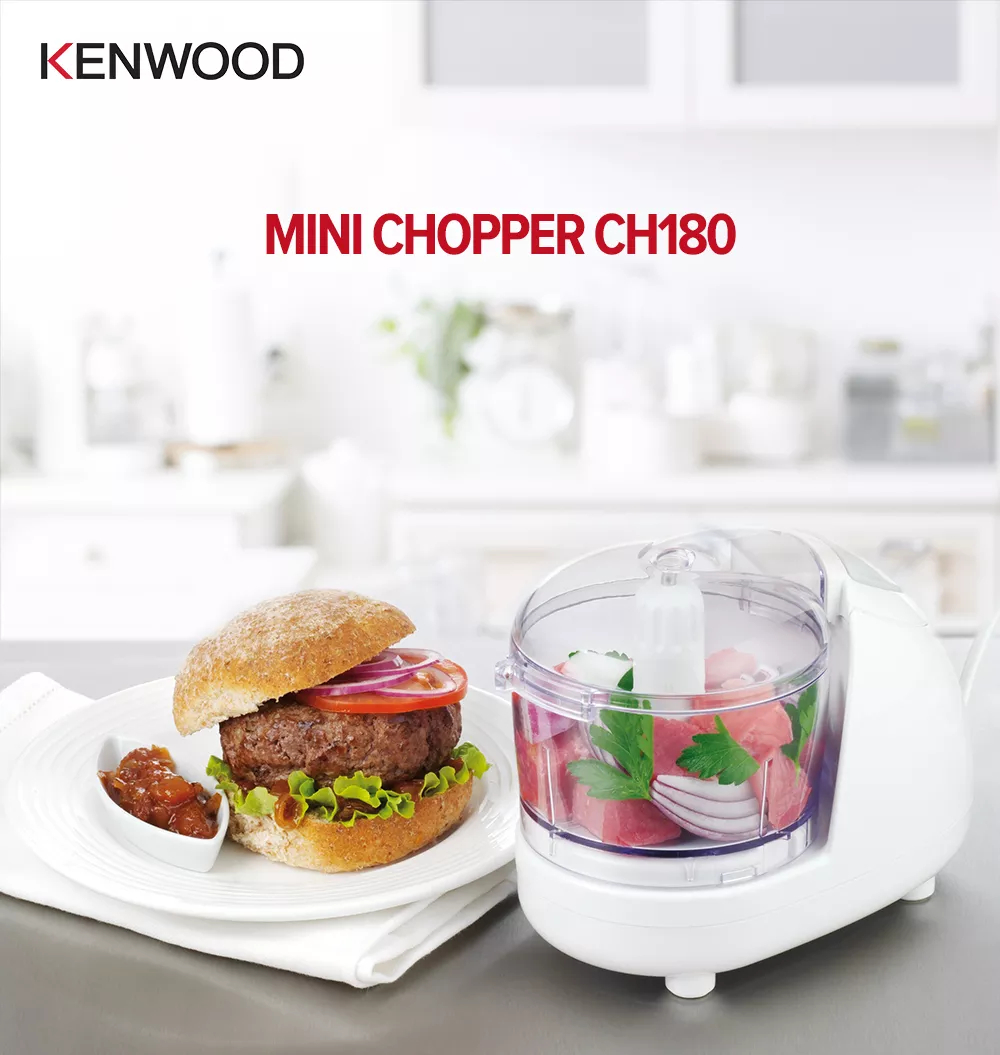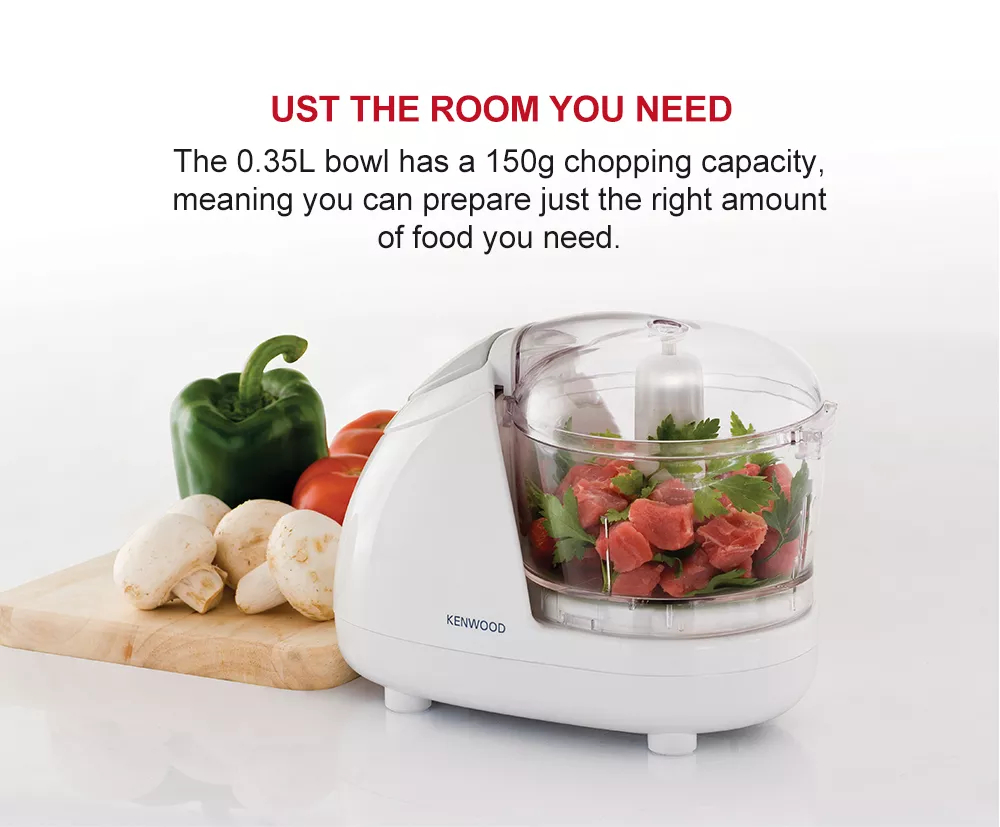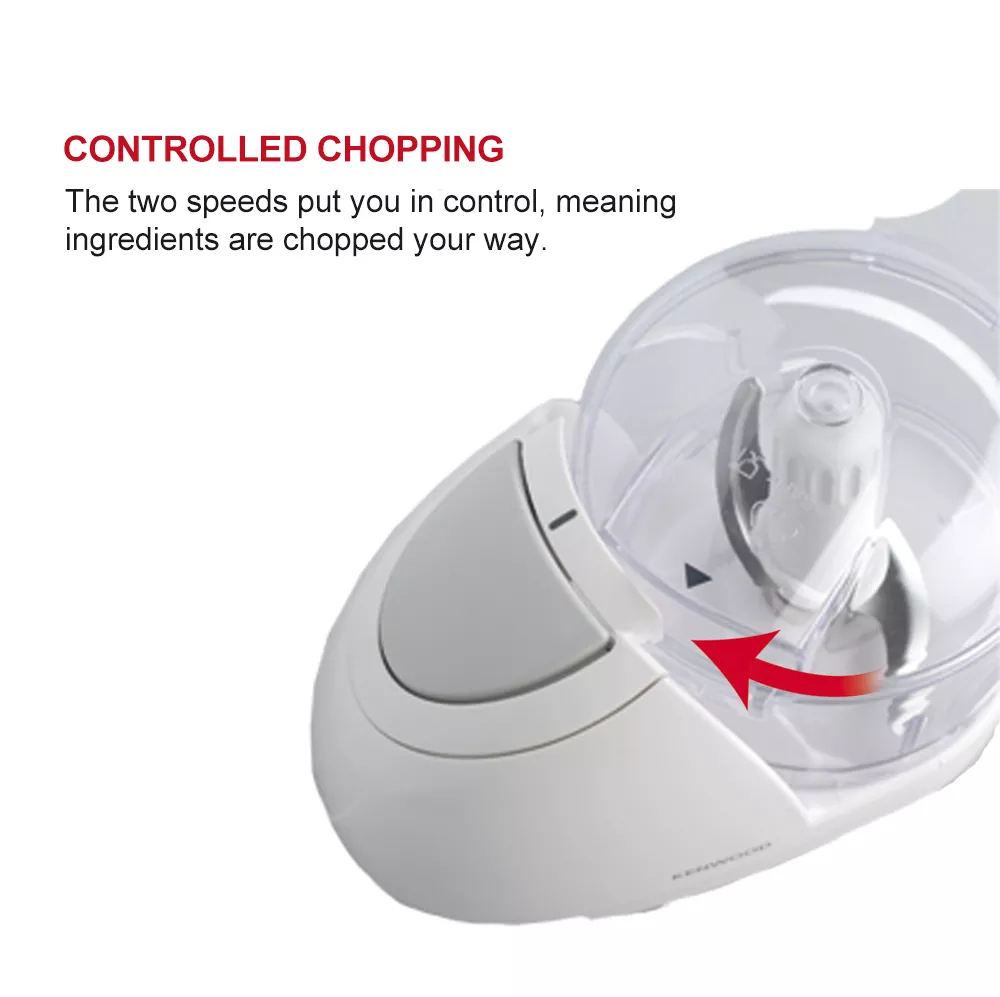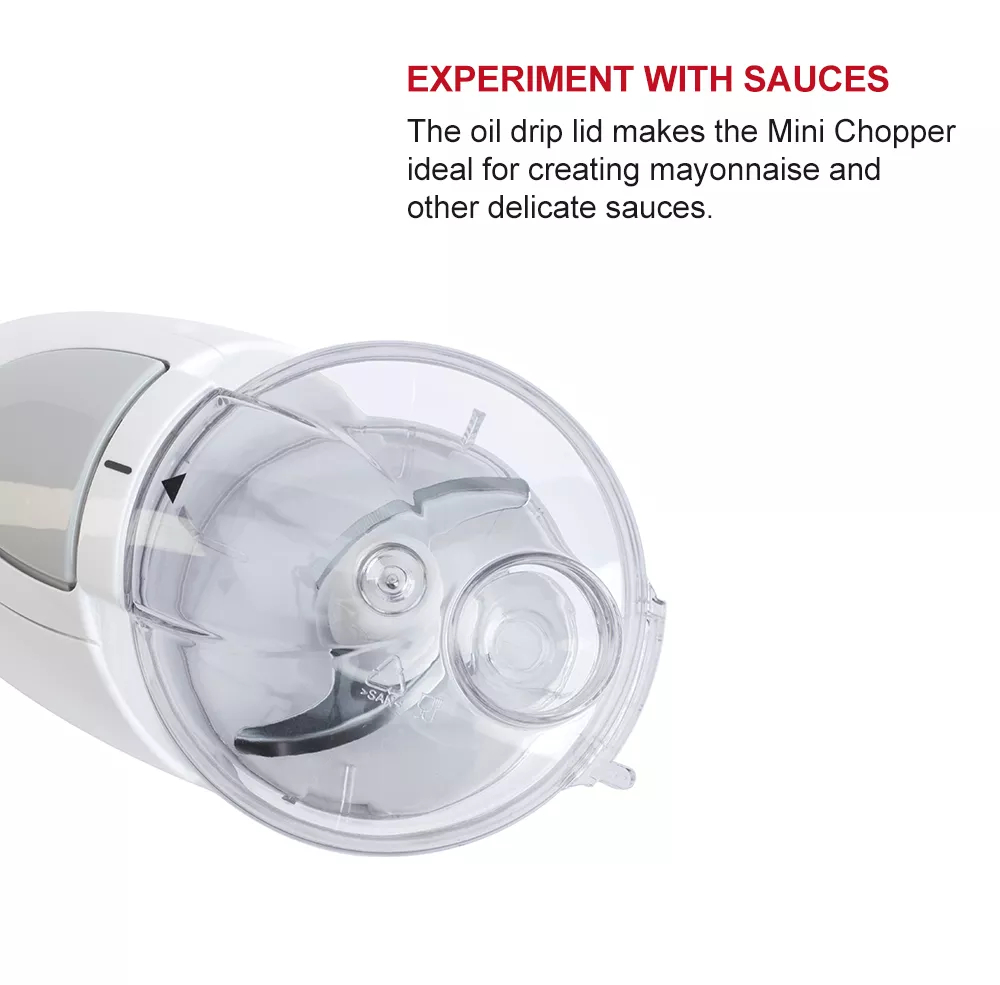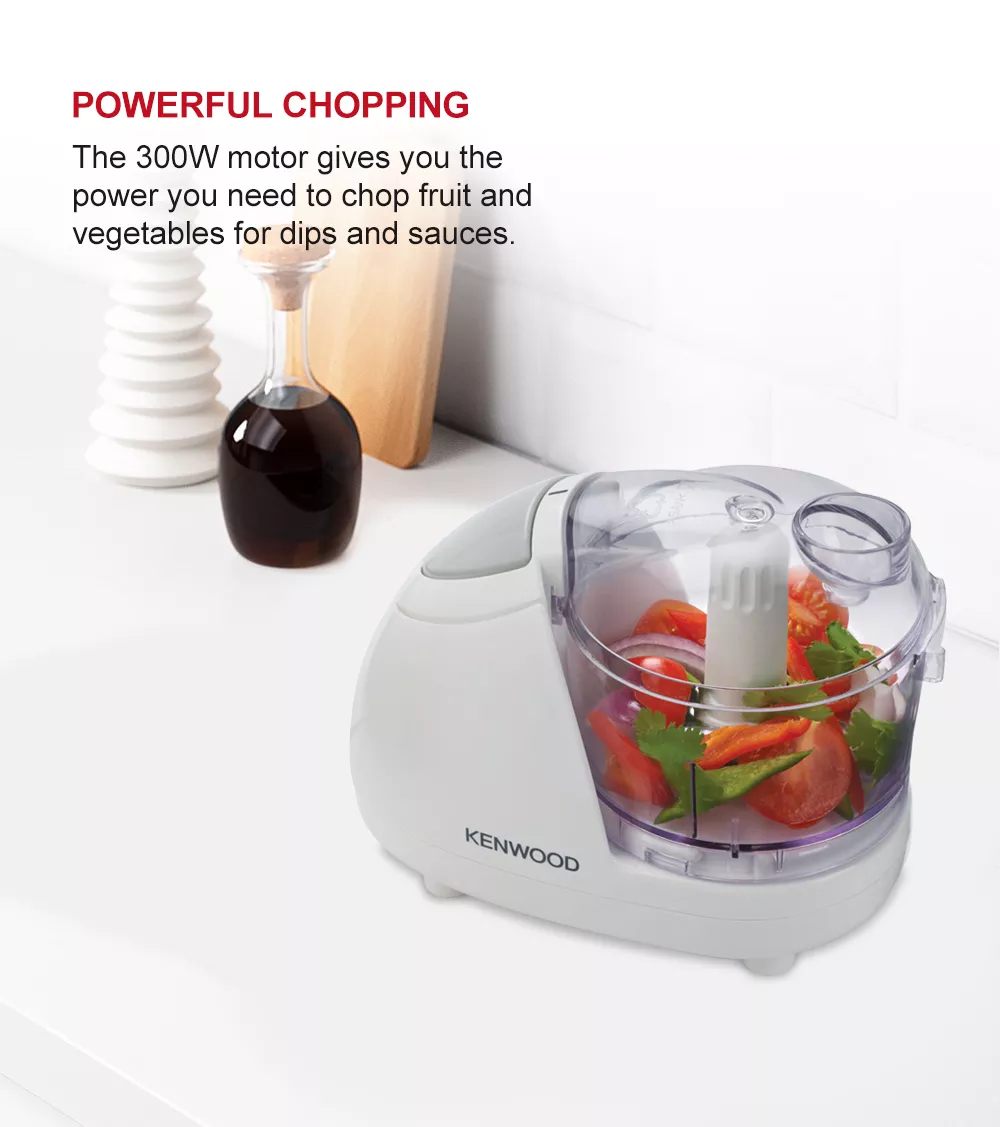 ---
SPECIFICATIONS
Voltage  : 220–240V
Frequency  : 50-60Hz
Power  : 300W
Capacity  : 0.35L
Color: White
Bowl Material: Plastic
Body Material: Plastic
Speeds: 2
Actual Product
Measurement    : 145(L) 110(W) x 190(H) (mm)
Weight  : 0.95 kgs
Miscellaneous
Cord Storage: Yes
Non-Slip Feet: Yes
Food Preparation
Food Preparation Categories
Chopper
You May Also Like
Member Price: RM269.00
RCP: RM338.00
Member Price: RM82.00
RCP: RM132.00
Member Price: RM59.00
RCP: RM69.00