Delonghi 12 Cups Burr Coffee Grinder with Multiple Grind Settings | KG89
Delonghi 12 Cups Burr Coffee Grinder with Multiple Grind Settings | KG89
Member Price: RM339.00
RCP: RM389.00
Brand:
DELONGHI
Product Code:
KG89
Availability:
In Stock
Product Enquiry
DESCRIPTIONS
It's a GRINDER with One Stationary Burr & One Spinning Burr: Beans Are Pulled Down & Ground Against Each Other Ideal for Coffee Advanced consumers: it provides a consistent grind and preserves the Aroma
---
FEATURES
120G/12 Cups capacity
Burr grinding system
Removable upper grinding wheel.
3 grind settings; fine, medium, coarse.
Cup selector for 2 – 12 cups, auto shut off upon completion.
Transparent and removable powder container.
Dual safe system shuts off the grinding wheels if either the ground coffee or the bean container is removed.
---
OVERVIEW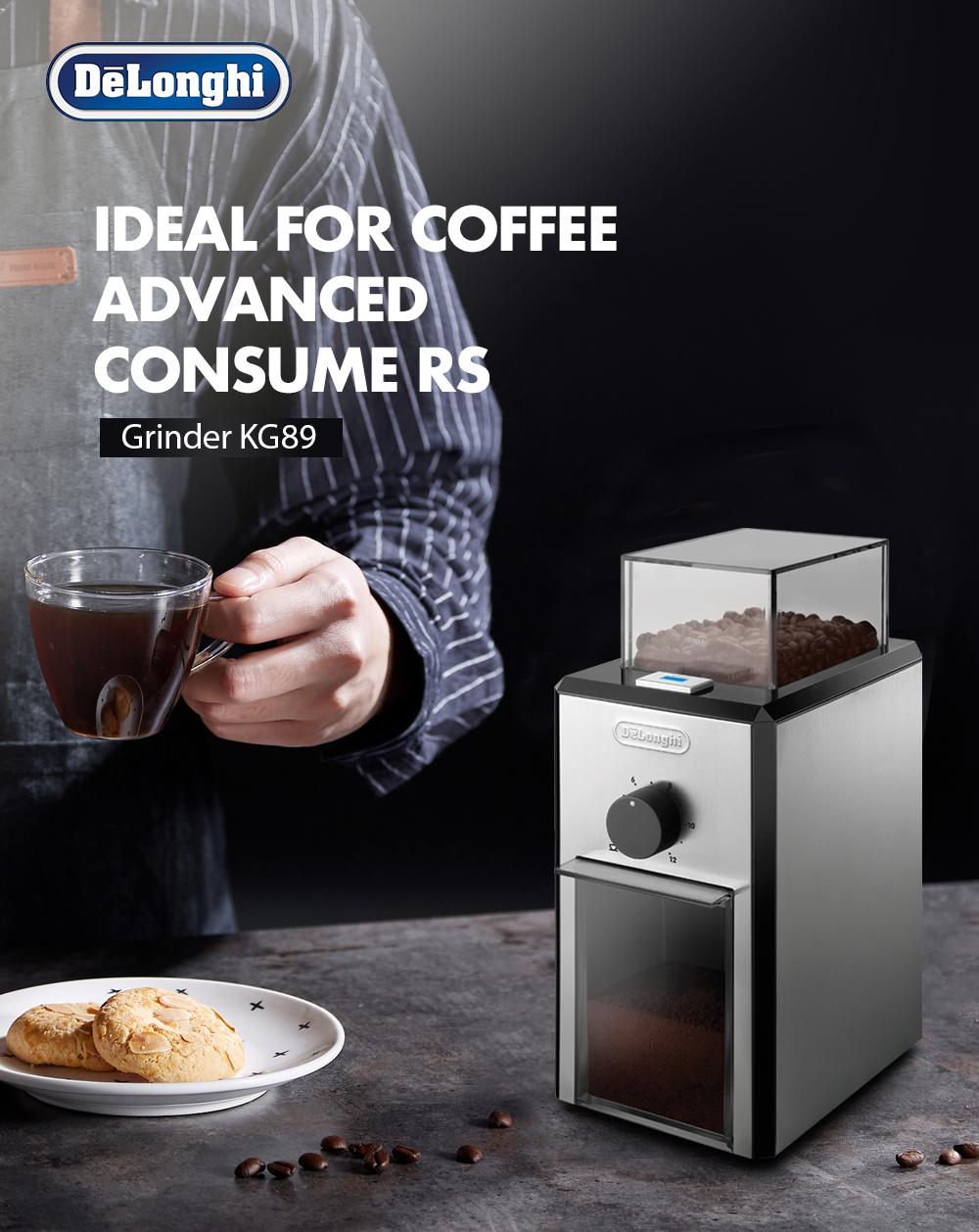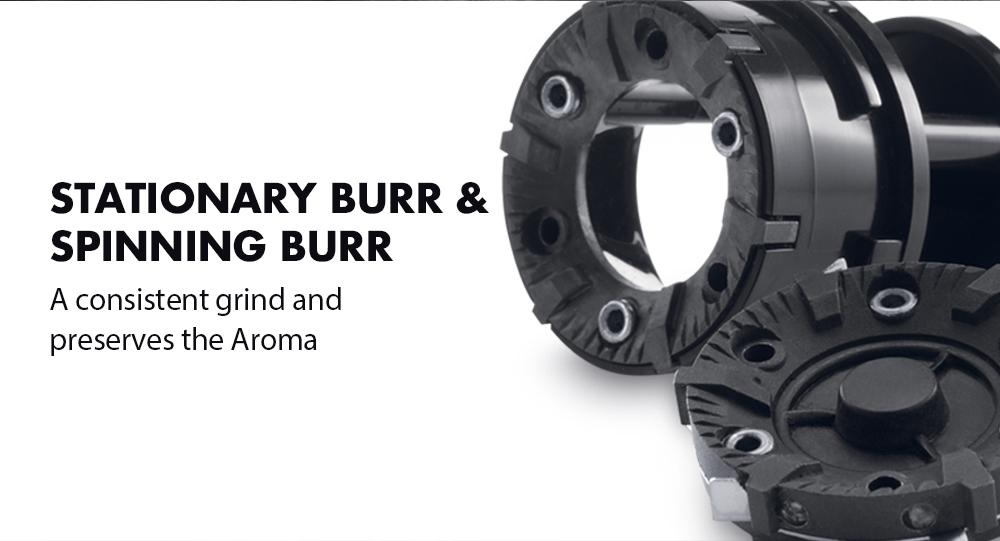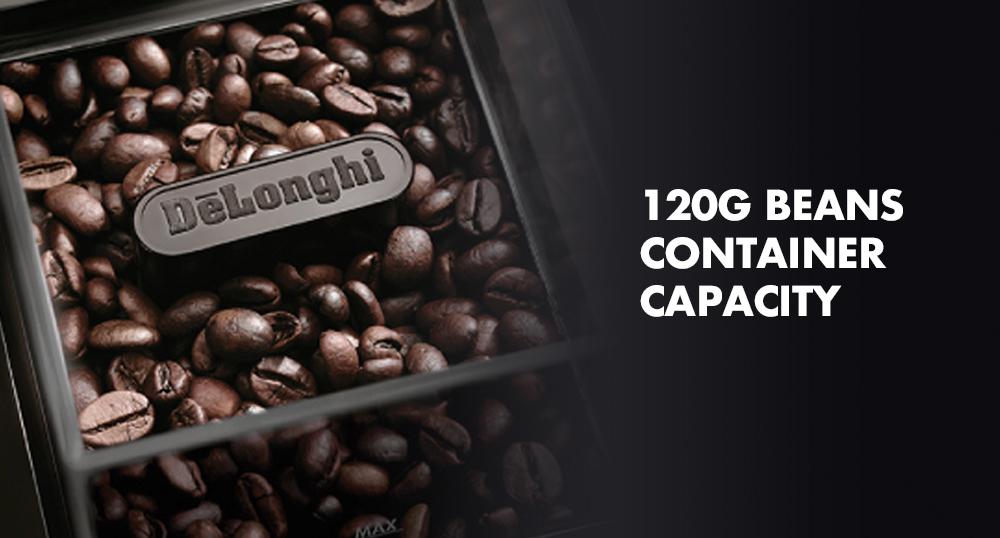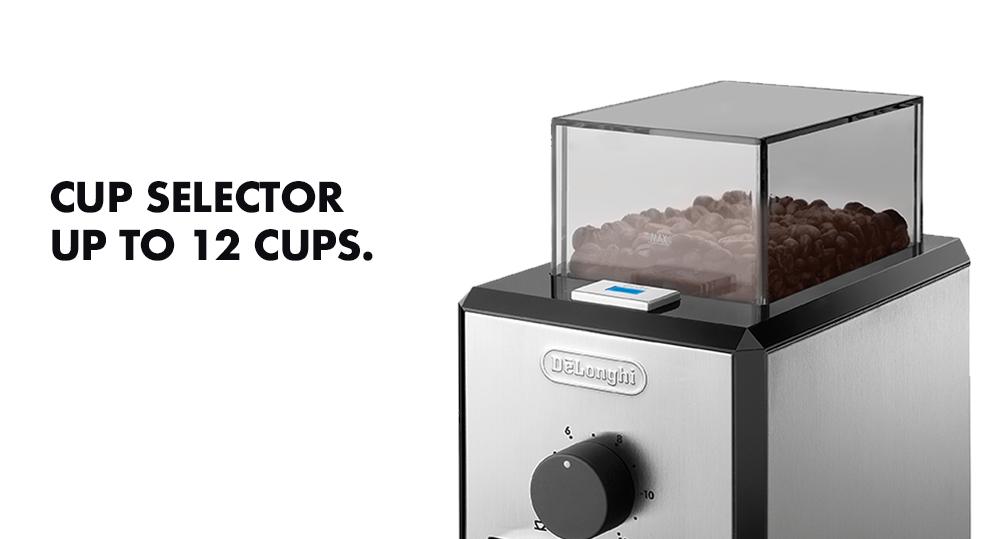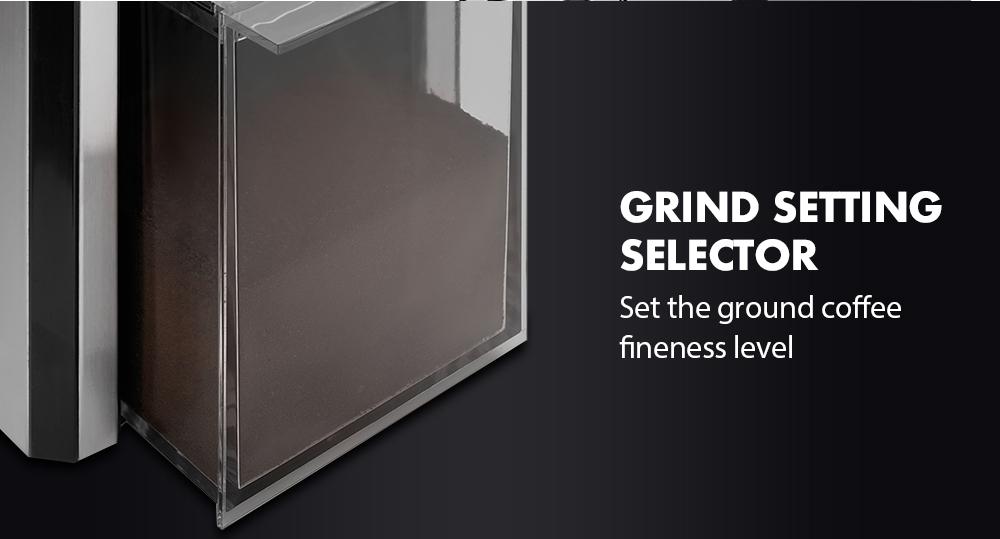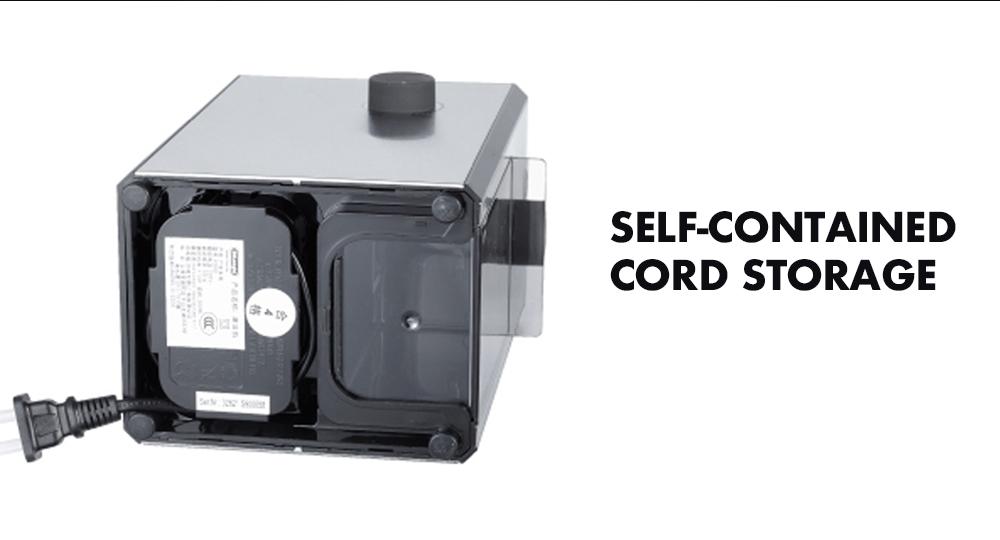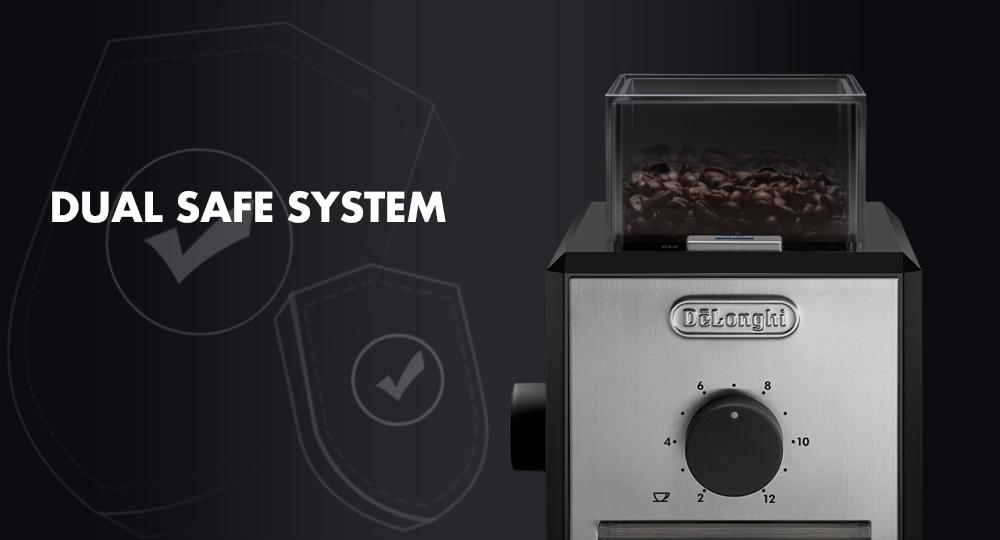 ---
SPECIFICATIONS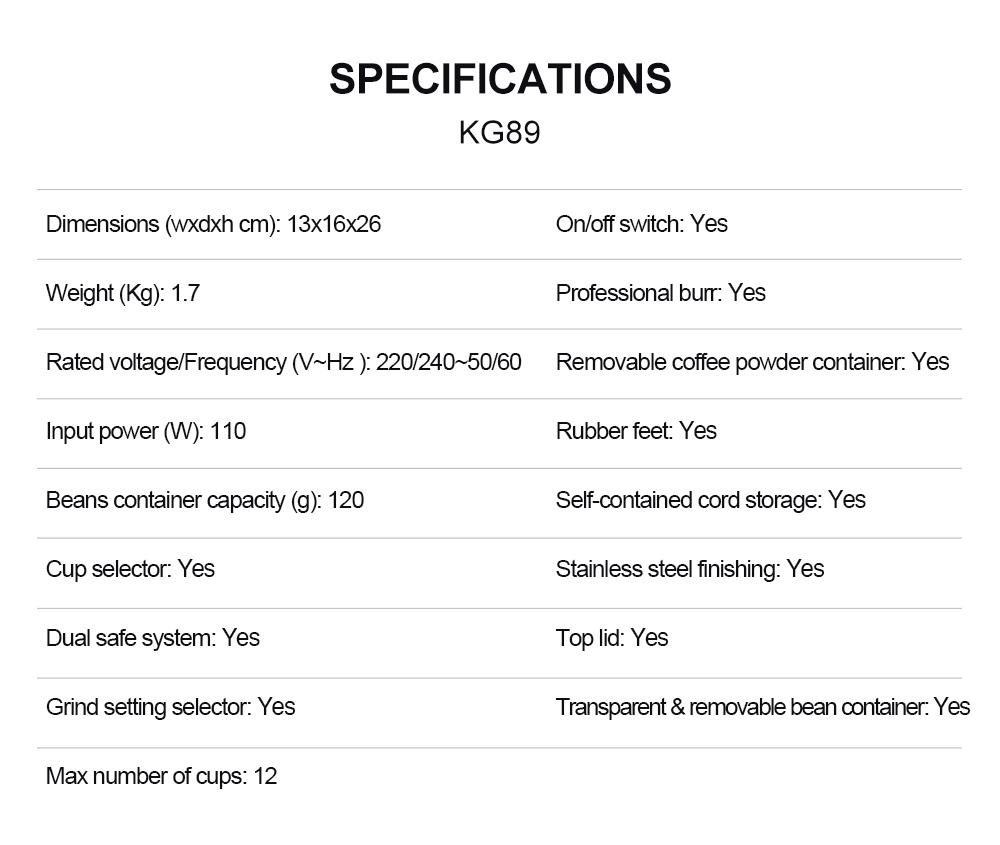 Dimensions (wxdxh cm): 13x16x26
Weight (Kg): 1.7
Rated voltage/Frequency (V~Hz): 220/240~50/60
Input power (W): 110
Beans container capacity (g): 120
Cup selector: Yes
Dual safe system: Yes
Grind setting selector: Yes
Max number of cups: 12
On/off switch: Yes
Professional burr: Yes
Removable coffee powder container: Yes
Rubber feet: Yes
Self-contained cord storage: Yes
Stainless steel finishing: Yes
Top lid: Yes
Transparent & removable bean container: Yes
BREAKFAST APPLIANCES
Breakfast Categories
Coffee Grinder
You May Also Like
Member Price: RM799.00
RCP: RM899.00
Member Price: RM59.00
RCP: RM119.00