Beko Hand Blender with Turbo Blending (700W,12 Speed) | HBS 70720 B
Beko Hand Blender with Turbo Blending (700W,12 Speed) | HBS 70720 B
Member Price: RM169.00
RCP: RM189.00
Brand:
BEKO
Product Code:
HBS70720B
Availability:
In Stock
Product Enquiry
FEATURES
12 Adjustable Speed Settings
DC Motor (More Quiet, Powerful, Save Energy)
Turbo Blending
700W Power
Chopper, Grater, Mixer
with Scaled Beaker
Scaled Beaker Material : Plastic
1000ml Scaled Beaker Capacity
Stainless Steel Blade
Detachable Parts for Easy Cleaning
---
OVERVIEW
Turbo Blending
Power boost for hard-to-blend ingredients
If you get annoyed when your blender gets bogged down, just relax. The Turbo function is specifically designed to handle hard-to-blend foods. Thanks to Turbo, you'll get the perfect consistency in just a few high-powered bursts.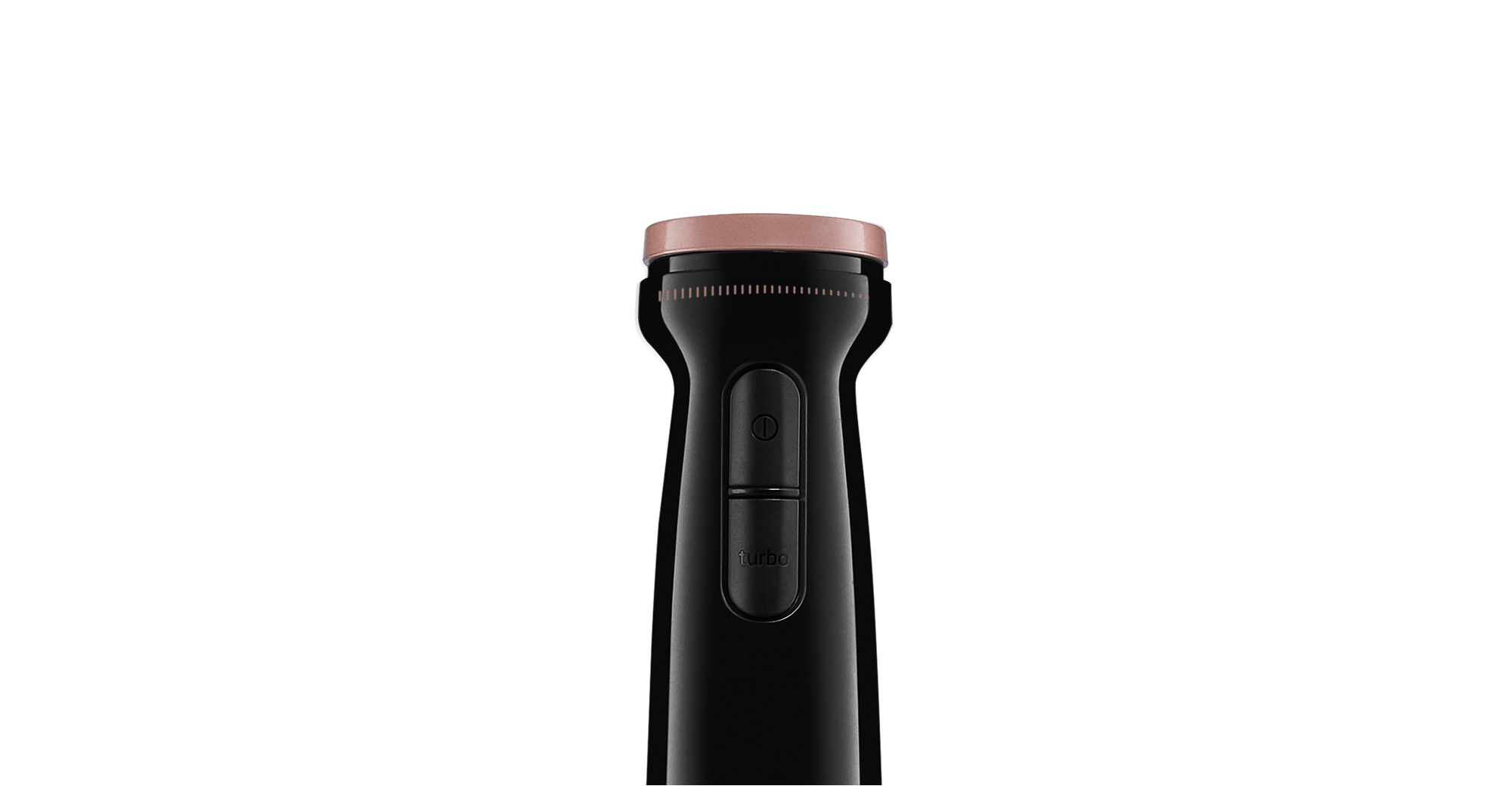 ---
SPECIFICATIONS
Key Features
Power : 700 W 
Turbo Blending : Yes
Adjustable Speed Settings : 12 
Chopper : Yes
Grater : Yes
Mixer : Yes
Scaled Beaker Material : Plastic 
Scaled Beaker Capacity : 1000 mL 
Scaled Beaker : Yes
Colour : Black
Functions & Features
Turbo Blending : Yes  
Adjustable Speed Settings : 12 
Motor Type : DC
Capacity
Scaled Beaker Capacity : 1000 mL
Design & Materials
Blade Material : Stainless Steel 
Scaled Beaker Material : Plastic 
Colour : Black
Performance & Consumption
Voltage : 220 - 240 V 
Frequency : 50 - 60 Hz
Dimensions & Weight
Height : 42.2 cm 
Width : 7.6 cm 
Depth : 7.6 cm 
Weight : 2.7 kg 
Packaged Height : 42.1 cm 
Packaged Width : 19.5 cm 
Packaged Depth : 32.8 cm 
Packaged Weight : 3.9 kg
Food Preparation
Food Preparation Categories
Hand Blender
You May Also Like
Member Price: RM139.00
RCP: RM229.00
Member Price: RM99.00
RCP: RM199.00
Member Price: RM129.00
RCP: RM157.00
Member Price: RM409.00
RCP: RM469.00
Member Price: RM239.00
RCP: RM269.00