Kenwood 6.7L Chef XL Stand Mixer with 3 Attachments | KVL4100S
Kenwood 6.7L Chef XL Stand Mixer with 3 Attachments | KVL4100S
Member Price: RM2,599.00
RCP: RM2,999.00
Brand:
KENWOOD
Product Code:
KVL4100S
Availability:
In Stock
Product Enquiry
FEATURES
Variable speed with pulse allows you to tailor the speed to your requirement, helping you to achieve better results.
High quality K-Beater, whisk and dough hook so you can create a range of food with ease.
1200W motor gives you the power you need to create great results.
There are over 20 attachments available, so whether you want to create homemade salsa, blend healthy smoothies and soups, mince your own meat, or cut pasta shapes, the Kenwood Chef XL will assist you in producing a variety of culinary delights.
6.7L bowl for all your kneading, whisking and mixing requirements.
3 Power attachment outlets (Slow, Fast, Bowl)
Variable speed + pulse
3 bowl tools; Whisk, Dough Hook, K-Beater
Splash Guard.
---
OVERVIEW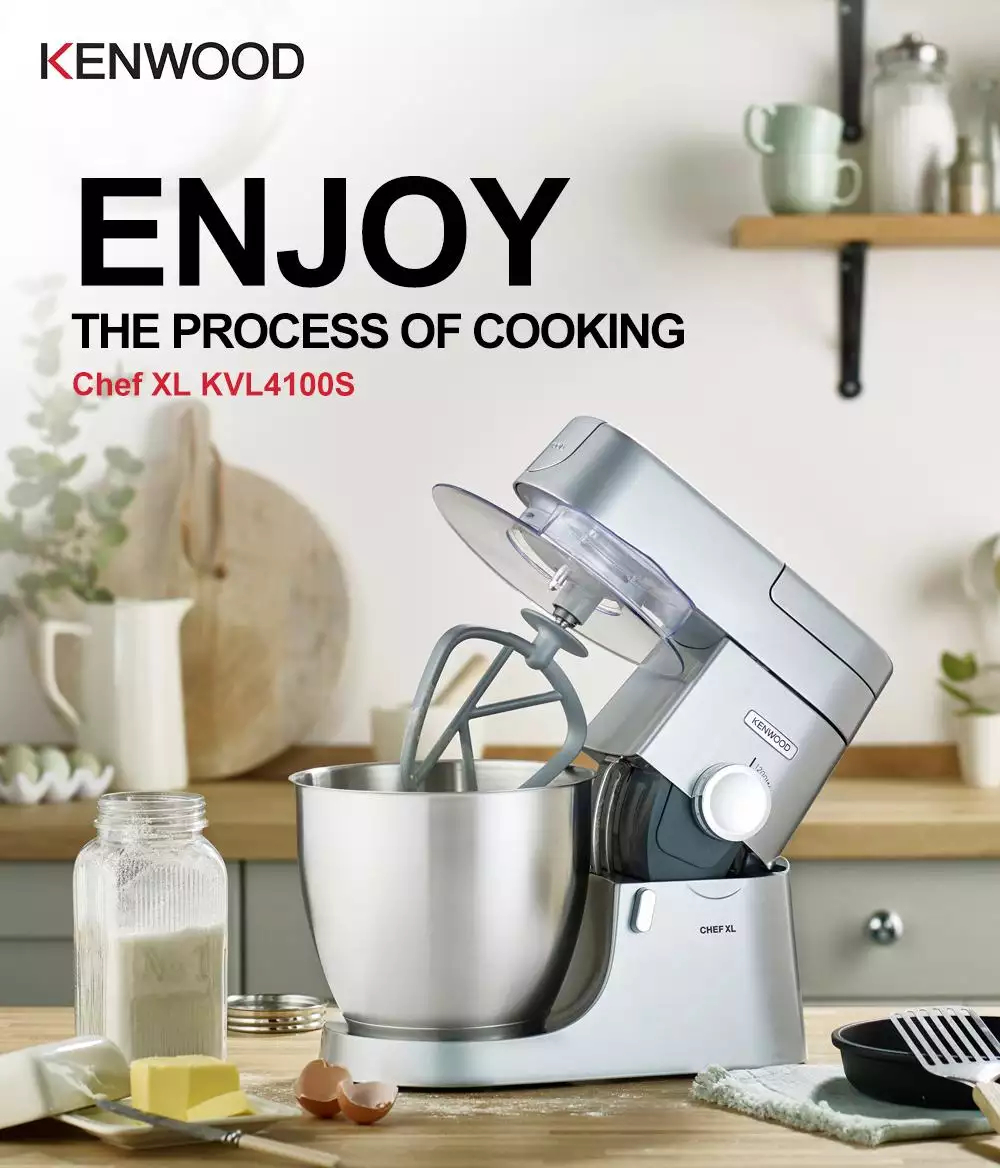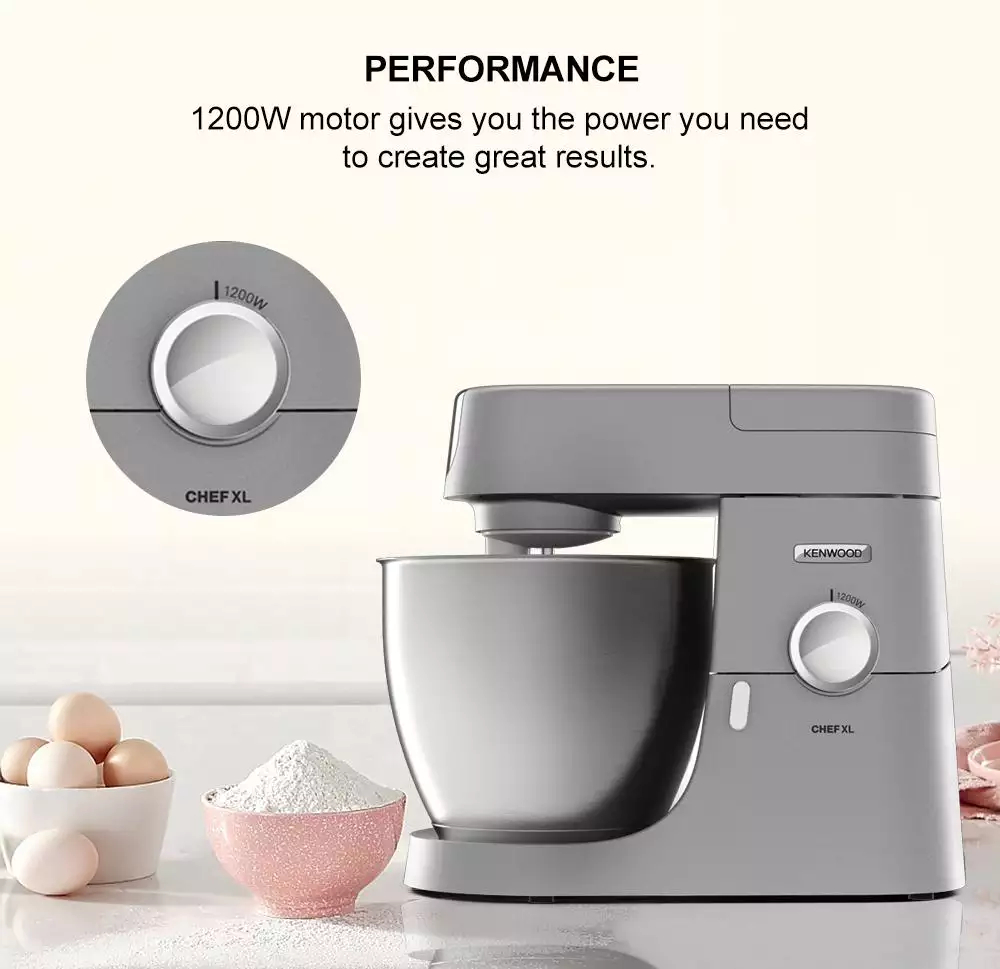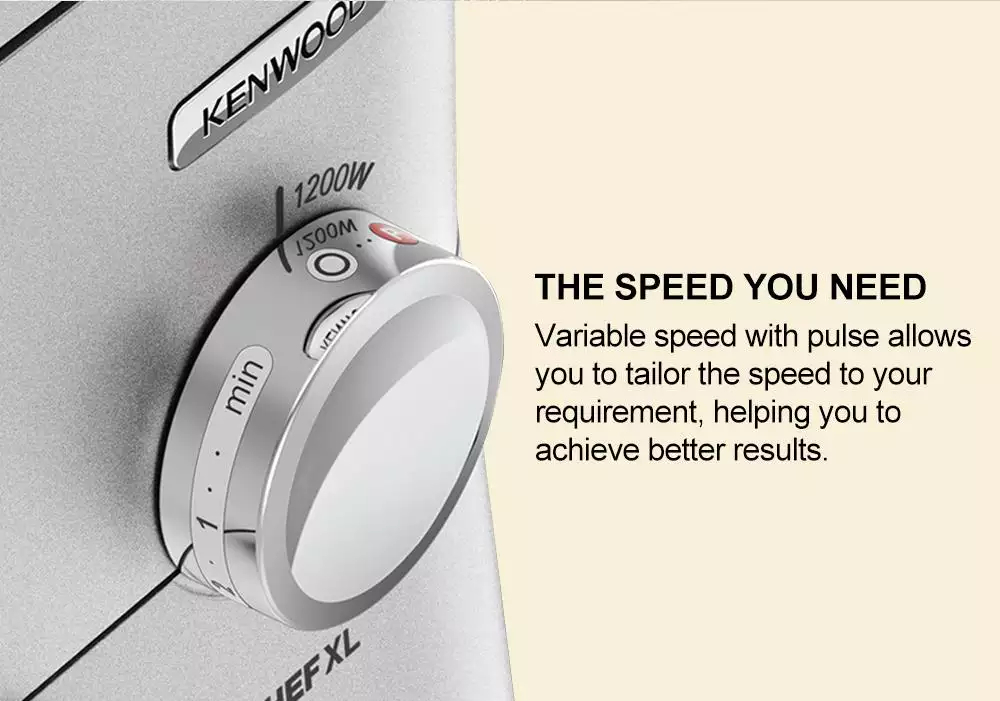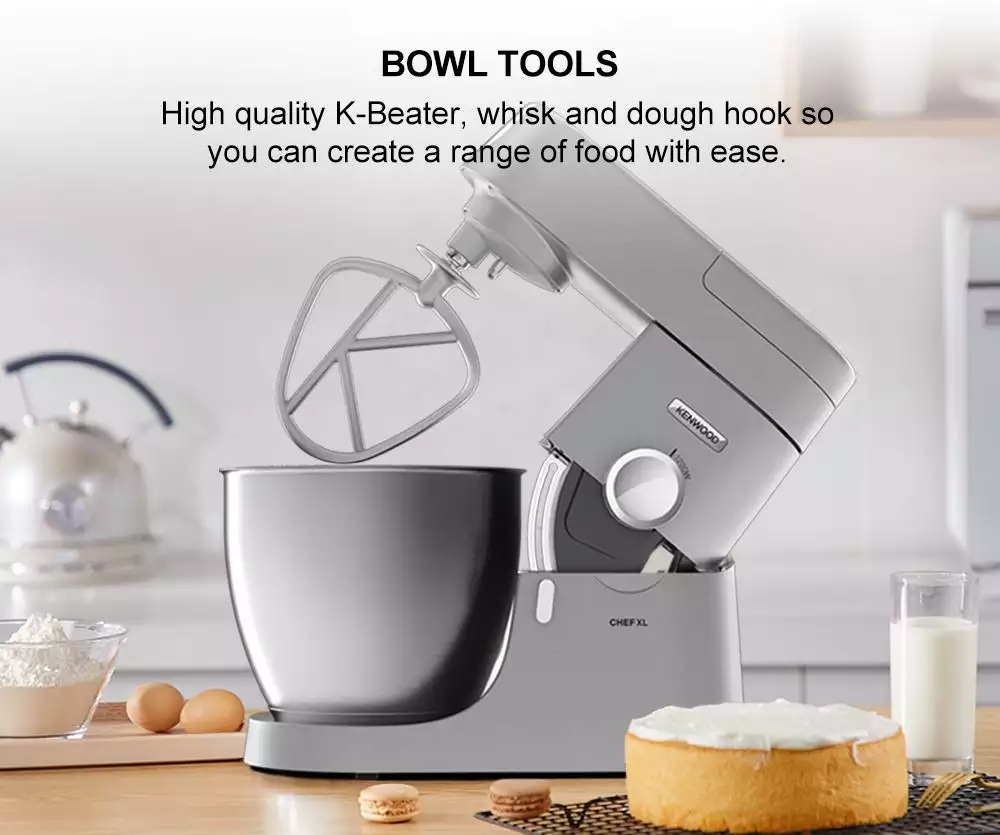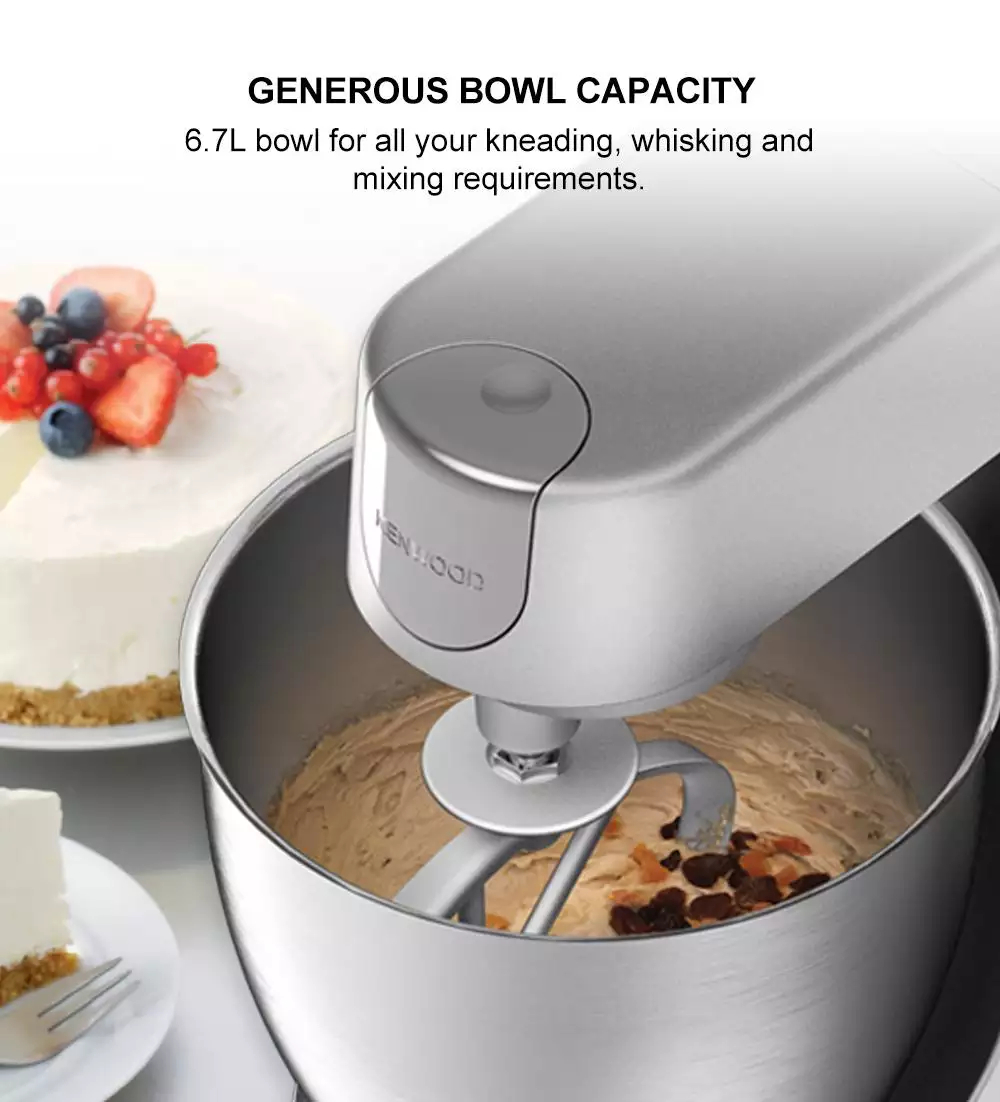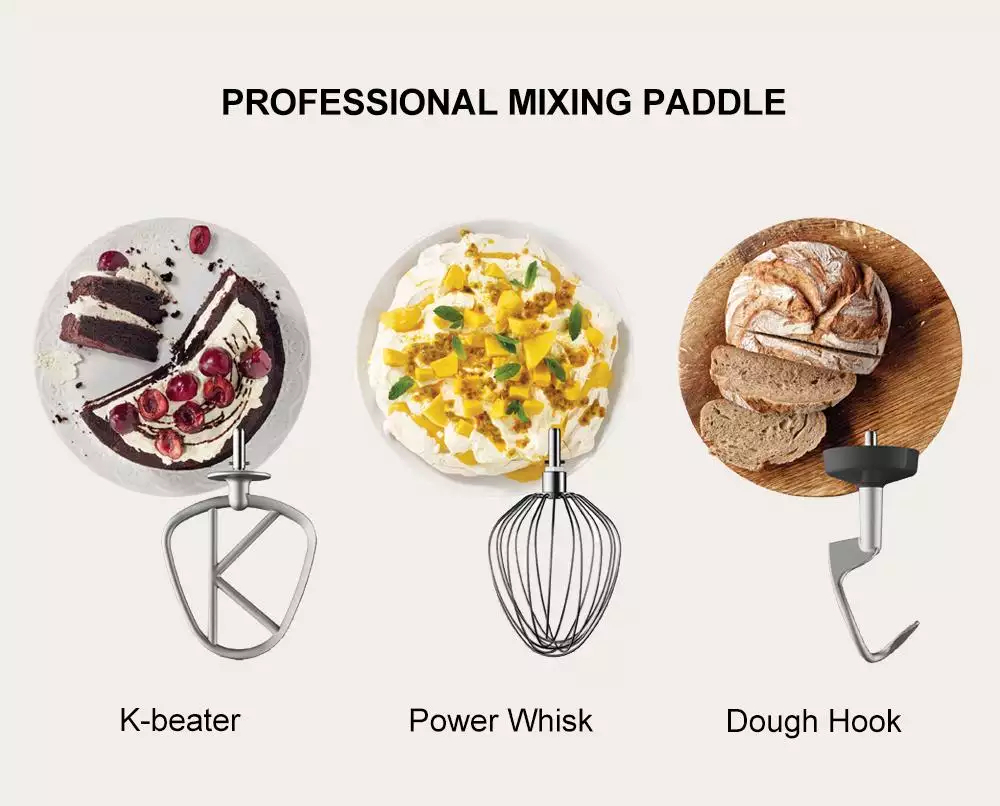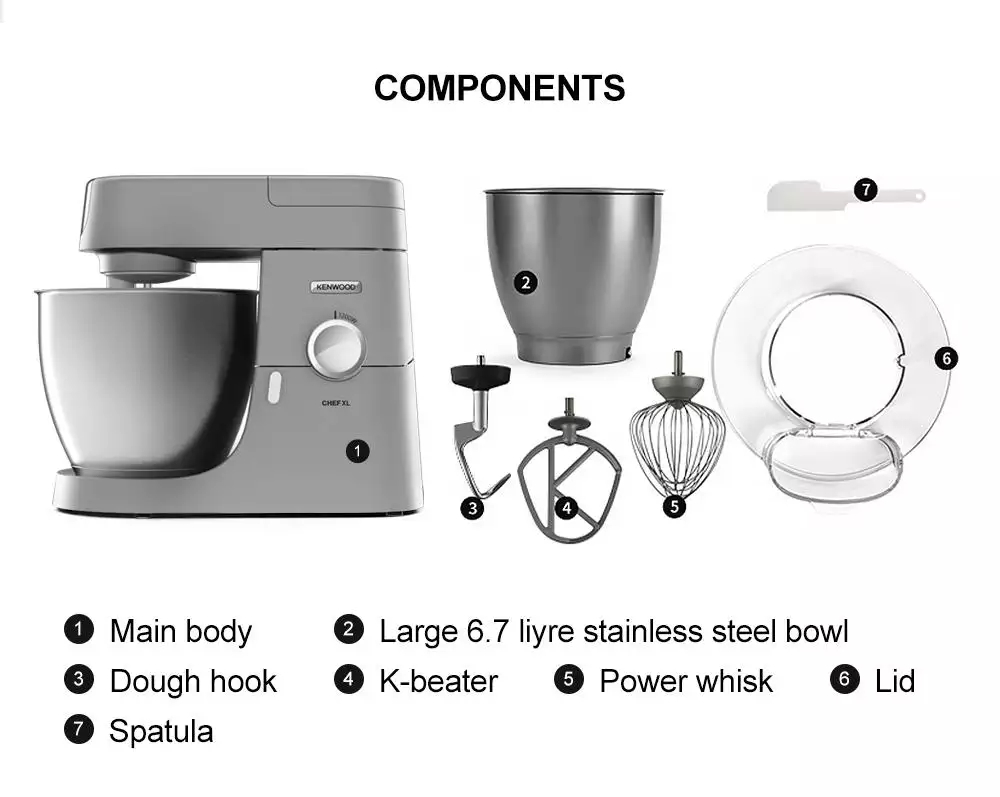 ---
SPECIFICATIONS
Attachments and capacities
Bowl attachment outlet:Yes
Dough hook :Yes
K-beater :Yes
High speed outlet:Yes
Slow speed attachment outlet:Yes
Whisk:Yes
General specifications
Body material:Metal
Bowl material:Brushed stainless steel
Bowl tool material:Non stick coated aluminium
Colour:Silver
Guarantee:Yes
Motor power (wattage):1200W
Speed:Variable + Pulse
Wattage:1200w
Function and size
Electronic speed control:Yes
Total mixing action:Yes
Size (cm):34.5H x 38.5W x 28.0D
Weight:7.658kg
Miscellaneous
Spatula :Yes
Splashguard:Yes
Capacities
Bowl size (total):6.7 litres
Capacity - cake :4.55kg
Capacity - dough :2.56kg
Capacity - egg whites :16
Capacity - flour for pastry :910g
Food Preparation
Food Preparation Categories
Mixer
You May Also Like
Member Price: RM619.00
RCP: RM699.00
Member Price: RM1,159.00
RCP: RM1,299.00
Member Price: RM359.00
RCP: RM615.00
Member Price: RM1,659.00
RCP: RM1,899.00
Member Price: RM1,489.00
RCP: RM1,699.00